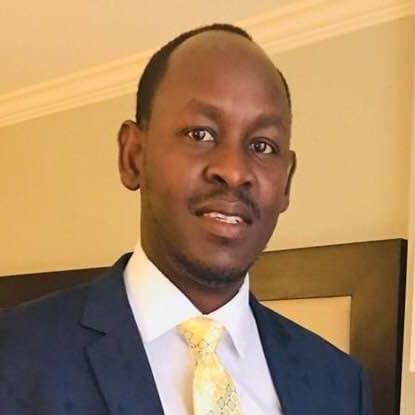 Theil T. Theil, MA, ACTFL Certified
South Sudanese American
Ph.D. Student, Eastern University, Pennsylvania, USA
President & Founder of Undying Hope International, USA
President & Founder of RVCC Rotract Club, New Jersey, USA
First SPLM Chairman & Co-Founder, New Jersey, USA 2002-2006
SPLM Secretary for Youth Affairs, Washington D.C. 2007-2009
Rotary Club International, New Jersey, and Maryland, USA
Anne Arundel Leadership Program, Maryland, USA
Ordained Pastor, Maryland, USA
Undying Hope Board Member
Theil was born and raised in Aweil, South Sudan. As a child during the Sudanese civil war, he witnessed atrocities first-hand. At age 13, his family moved from Aweil to Khartoum, Sudan's capital city. Nine years later, he fled to Syria and was granted protection as a refugee by the United Nations.
Theil came to the United States (US) in 1998 as a refugee and became a citizen in 2004. Because he did not speak English, Theil began his educational endeavor in the US with English as a Second Language (ESL) classes, followed by formal college courses and university education.
Theil held significant leadership and organizational roles in the US and East Africa and has developed substantial new public health and leadership development programs.
Living in East Africa (Sudan, South Sudan, and Uganda), in Syria, and the US, has given Theil on-site experience with the culture and history of each of these countries. Theil is fluent in English and Arabic and is also conversant in Syrian, Egyptian, and Dinka.
He has taken numerous leadership and management courses in the US and has completed a Master's Degree Program in Organizational Leadership. Currently, Theil is a doctoral student in Organizational Leadership at Eastern University in Pennsylvania, USA.
Theil is an exemplary leader with an indomitable spirit and an unmatched personal story of overcoming adversity. As a direct result of his undying hope for a better future, resilience, tenacity, unwavering love for South Sudan, extensive leadership and management experiences, strong educational background, a natural gift in relationship building and networking, Theil along with his wife, Aluel Malu, Co-founded Undying Hope International (UHI) in the United States for South Sudan and beyond. Theil and Aluel live recently moved to East Africa where he lives with his wife and two precious children, Thomas-Dhel Theil and Ayan Theil (Aka Nina).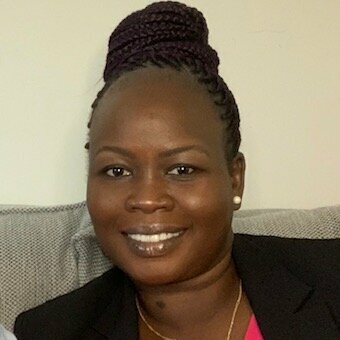 Aluel G. Malu
Co-Founder & Advisory Board Member
Chef Aluel Malu (Theil) is a South Sudanese American. She was born in Khartoum, Sudan, and grew up in the same neighborhood until she married Theil T. Theil. Soon after traditional marriage, Aluel traveled with Theil's family to Egypt, where she spent the next four years. In 2004, Theil and Aluel got married at the Church in Cairo. A year later, in 2005, Aluel made it to United Stated and has been with her husband ever since. Theil and Aluel live in Texas and are blessed with two precious children.
Chef Aluel is passionate about education and deeply concerned for orphans and early marriages. This profound compassion stemmed from seeing scores of orphans (boys and girls) and street children wandering on the streets of South Sudan aimlessly and without hope for a better future. Decades of Sudan civil war, extreme poverty, and hardship contributed vastly to early marriages and the high illiteracy rate (73%) in South Sudan. Aluel believes it is not only advantageous but necessary for girls to be in schools rather than given into marriage at an early age.
Chef Aluel considers food as a universal unifier. It brings people together regardless of their tribes, nationalities, cultures, and backgrounds. She loves to cook different types of cuisines, including but not limited to Africans, Americans, and the Mediterranean. Although she acquired a wealth of cooking experience through practice, Chef Aluel believes that adding an educational credential to her cooking experience will pay dividends. Chef Aluel is now a Culinary Arts student.
As a Co-Founder of Undying Hope International (UHI) and Short-Term Missions Advisory Lead, Chef Aluel desires to work collaboratively with Theil Theil, Undying Hope's leadership team, as well as friends and family to give back to South Sudan and beyond. Her utmost desire is to play a role in improving the lives of orphans and street children through education, especially girls' education. She hopes to help reduce the high illiteracy rate, promote girls' education, and utilize food to bring about unity, peace, and harmony in South Sudan and beyond.
"C.S. Lewis said 'Progress means not just changing, but changing for the better.' This is my hope for the impact of Undying Hope International in South Sudan and beyond."
The mission of Undying Hope is educational to impact the people of South Sudan and beyond in four spheres of activity:
Basic education
Public health and healthcare services
Leadership development
Spiritual formation
Undying Hope's goal is to build leadership academy, community center, and church in Theil and Aluel's hometown, Aweil. Theil and Aluel's utmost hope is to give back to South Sudan compassionately, build a sustainable organization, attract investors, enhance South Sudan's illiteracy rate, reduce maternal and infant mortality rates, and promote physical and spiritual health.
Book Theil for a public speaking engagement
Listen to Theil Theil share his incredible story of overcoming the challenges of growing up in a civil war as well as the vision for Undying Hope. He can bring this inspirational message to schools, organizations, churches, groups, etc.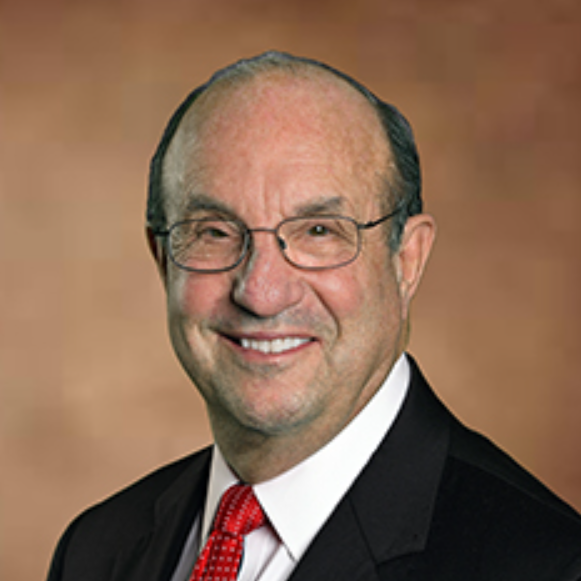 Founding Editor-in-Chief Emeritus, Annals of Surgical Oncology
Co-Editor-in-Chief, Chinese Clinical Oncology
President, Cancer Expert Now International
President, International Sentinel Node Society
Professor of Surgery
Department of Surgical Oncology
University of Texas MD Anderson Cancer Center
Houston, Texas
Dr. Charles M. Balch has led a distinguished career as a clinical and academic surgical oncologist for the past 45 years, as a leading authority in both melanoma and breast cancer. He has also made significant contributions to laboratory research in tumor immunology and human  T lymphocyte differentiation. He is the author of over 813 publications, which have been cited over  30,000 times in the biomedical literature (an average of 69 citations per article, h-index of 85).  He has lectured in over 42 different countries in the world and most of the major academic centers in the United States. Dr. Balch was the founding Editor-in-Chief of the Annals of Surgical  Oncology, which is recognized as the leading journal in the world in its field, with over 11,000  surgical and library subscribers in 110 countries. He is also the Editor-in-Chief for Patient  Resource Cancer Guides, which distribute over one million cancer guides (with 21 different titles) to cancer patients each year. 
In past years, Dr. Balch has served as Executive Vice President and CEO of the American  Society of Clinical Oncology (2000-2005), and as President and CEO of the City of Hope  National Medical Center (1996-2000). At the University of Texas M.D. Anderson Cancer  Center, from 1985-1996, Dr. Balch served as Executive Vice President for Health Affairs, Vice  
President of Hospital and Clinics, and Head of the Division of Surgery, among other positions.  Dr. Balch's leadership roles have involved the Society of Surgical Oncology (as President in  1992), where he currently serves as Editor-in-Chief for the society's peer-reviewed journal, the  Annals of Surgical Oncology, the American Board of Surgery (Board of Directors), the  Association of Academic Surgeons (President), The International Sentinel Node Society (as  President), the Commission on Cancer (Chair, Board of Directors) and the American Joint  Committee on Cancer (Executive Committee). He holds honorary memberships in 12 national surgical organizations (including the Royal Australasian College of Surgeons, the Japan Surgical  Society, Chinese Society of Clinical Oncology, and the European Society of Surgical Oncology),  a Ph.D. degree (Honora causa) from the University of Crete, a Lifetime Achievement Award from the British Association of Surgical Oncology, Professor Emeritus from John Hopkins University,  and the Highest Alumni Award from his alma mater, The University of Toledo.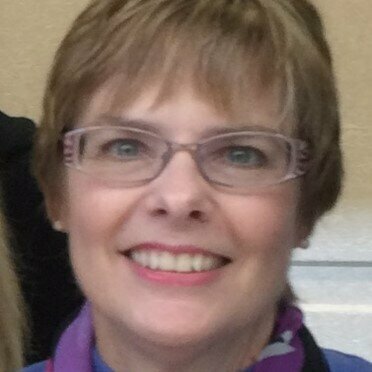 Paula Rieger is a well-recognized oncology nurse who served as the Chief Executive Officer of the Oncology Nursing Society, based in Pittsburgh, PA from November 2007 through August of 2014.  Prior to that, she served as the Director of International Affairs for the American Society of Clinical Oncology, based in Alexandria, VA where she started the Department of International Affairs. She worked as a nurse at The University of Texas M.D. Anderson Cancer Center in Houston for twenty-three years, focused primarily in the field of medical oncology with expertise in both biological therapies and cancer genetics.
Ms. Rieger received her Master of Science in Nursing degree from The University of Texas Health Science Center in Houston in 1986 after receiving her Bachelor of Science in Nursing degree from the University of California, Los Angeles in 1978.  In addition, Ms. Rieger has a Bachelor of Science in Biology from U.C. Davis and has completed studies as a nurse practitioner at The University of Texas Health Science Center/Houston. She was certified as a certified association executive (CAE) from the American Society of Association Executives (ASAE) from  2010 through 2021. She was also certified as an advanced oncology nurse from 1998 through 2007. In May of 2019, Ms. Rieger completed her doctorate in nursing practice at the Jane and Robert Cizik School of Nursing at UT Health with a focus in leadership and administration.  In August of 2019, Dr. Rieger graduated with a post-master's degree in nursing education.
She has been active at both the local and national levels of the Oncology Nursing Society (ONS).  Ms. Rieger was President of the Houston Chapter Oncology Nursing Society from 1990-1991. She served on the National ONS Board of Directors as Secretary and on the Oncology Nursing Foundation Board of Directors from 1995-1998.  She completed a two-year term as national president of the Oncology Nursing Society in April of 2002 and a two-year term as Immediate Past-President in 2004 where she served on the Nominating Committee. She also served as an Associate Editor for the Oncology Nursing Forum and was a co-editor of the Leadership & Professional Development column. She served as the lead coordinator for the coordinating team of the Nursing Organization Alliance (NOA) from 2009-2010.  Following her retirement in 2014, she was recognized by NOA as a nursing legend at the Fall summit meeting for "impact on the nursing profession and the legacy she left behind". 
During her professional career, Dr. Rieger has maintained continuous support of the nursing profession through publications, contributions as a research collaborator, and over 200 presentations at scientific and professional meetings on biotherapy, cancer genetics, symptom management, and other cancer-related topics.  She has edited four books on the subject of biotherapy and served as a consultant in the production of numerous educational videotapes for both patients and health care professionals.  In 1992, she was awarded the Schering/ONS Excellence in Biotherapy Award and in 1994 was a co-recipient of the ONS/CHIRON Therapeutics/Susan Baird Oncology Excellence in Writing Award.  In 1993, she received the International Patient Education Council's Outstanding Patient Educator Award.  In 1997, Ms. Rieger (Co-Principal Investigator) was awarded an Oncology Nursing Foundation grant in the amount of $8500 for "Nurses' Knowledge and Attitudes Regarding Genetics and Genetic Testing".  In 1997, she was inducted as a fellow in the American Academy of Nursing.  In 1999 she was awarded the Oncology Nursing Society/Ortho Biotech Inc. FIRE Excellence Award for recognition of outstanding achievements in the field of fatigue management. In 2014, she was chosen as the UCLA School of Nursing Distinguished Alumni.
During her retirement, she has taught classes in English as a second language.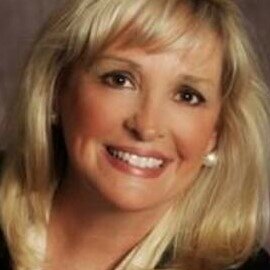 Leigh Marcus is consistently one of the top producers in Kingwood and the Greater Houston Metroplex.  She has received special recognition for Top Listing Agent and Top Production; is a Prestigious RE/MAX Platinum Club Award winner, RE/MAX Lifetime Achievement Award winner and has been inducted into the RE/MAX Hall of Fame.  In addition, Leigh has been recognized by the Houston Business Journal as one of the Top 20 Outstanding Agents in Houston and the state of Texas. Leigh was recently named as the Top 100 Most Influential Real Estate Agents in Texas by Real Estate Executive Magazine.
Leigh's professional background as a marketing manager and former Bed and Breakfast owner provide a unique opportunity to help those in need of Real Estate services.
Leigh is currently on the advisory board at Southern Methodist University; a sustaining board member of the Jr. League of Houston and was also nominated and elected to The Board of Governors at The Kingwood Country Club.  Leigh is also a Captain, serving on the International Committee at the Houston Livestock Show & Rodeo and a member of the Wine Committee and Trailblazers, where Leigh was awarded Rookie of the Year for her volunteer services.   She is a member of the Humble Chamber of Commerce and a Deacon at the First Presbyterian Church of Kingwood.  She has been a Houston resident since 1983.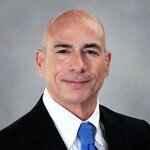 Jack Wisdom, JD
Governance and Legal Compliance
Jack Wisdom leads the Labor and Employment section at Martin, Disiere, Jefferson & Wisdom,  L.L.P. Jack is Board Certified - Labor and Employment Law - Texas Board of Legal  Specialization.
Every year since 2003, Jack has been selected as a Texas Super Lawyer by Texas  Monthly. Jack has been named one of Houston's Top 100 Lawyers by Texas Monthly and H  Magazine. Jack also has been recognized by his peers as one of "The Best Lawyers in America" in The Best Lawyers in America, which identified him as the top employment lawyer in Houston for 2014 and 2017. Jack is a magna cum laude graduate of the University of Houston Law  Center, where he was a member of the Order of the Coif, and served as an editor of the Houston Law Review. He received his M. Div. degree, summa cum laude, from Gordon Conwell  Theological Seminary in South Hamilton, Massachusetts, and his B.A. degree, magna cum laude,  from Trinity University, in San Antonio, Texas. At Trinity, Jack was a member of Phi Beta Kappa, and captain of the rugby team. Before becoming an attorney, Jack was a police officer for the City of Dallas, and the Area Director of Young Life in the Houston Bay Area. Jack has served as an Adjunct Professor of New Testament and General Counsel at Houston Baptist  University, and a Board member for the Houston Graduate School of Theology.
In 2012, Jack's first theology book, Get Low: Reflections on Pride and Humility was published. In 2014, three of Jack's songs (including the title track) were included on Brad Boyer's Montagu Hotel, which has cracked the top 10 on various Americana music charts. In 2016, Jack's second book,  Breaking Good, was published.
Jack is married to Diana. They have two amazing daughters, one lucky son-in-law, two spectacular grandkids, and an above-average dog.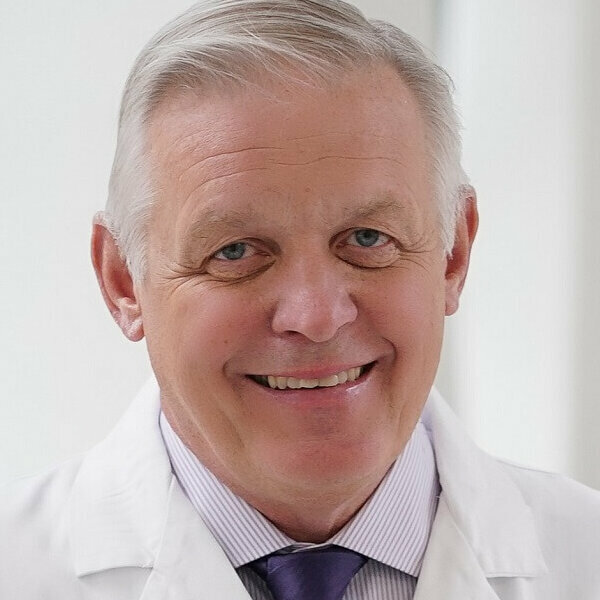 William J. Gradishar, MD, FACP
Chief of Hematology and Oncology  
Department of Medicine Betsy Bramsen Professorship of Breast Oncology 
Professor of Medicine Northwestern Medicine Feinberg School of Medicine  
Chicago, IL 
William J. Gradishar, MD, FACP, is a Betsy Bramsen Professor of Breast Oncology and professor of medicine and deputy chief in the Division of Hematology/Oncology at the Northwestern Medicine  Feinberg School of Medicine in Chicago, Illinois. He is also director of the Lurie Cancer Center's Maggie  Daley Center for Women's Cancer Care, where he develops and implements clinical trials. He completed his residency at the University of Illinois College of Medicine in Chicago. 
Dr. Gradishar is a fellow of both the American Society of Clinical Oncology (ASCO) and the American  College of Physicians, as well as a member of the American Association for Cancer Research and the  American Federation for Medical Research. He has held numerous leadership positions at ASCO and has been a member of numerous study sections for funding agencies, including the Department of Defense,  the National Institutes of Health, the Susan G. Komen Foundation, and the American Cancer Society. He has served as a consultant to the US Food and Drug Administration's Oncology Drug Advisory Committee,  and he is a member of the Breast Cancer Core Committee of the Eastern Cooperative Oncology Group. 
Dr. Gradishar is a member of the editorial boards of the Journal of Clinical Oncology, Clinical Breast Cancer,  Current Treatment Options in Oncology, and Oncology. He is currently the editor-in-chief of NEJM  Journal Watch: Oncology and Hematology.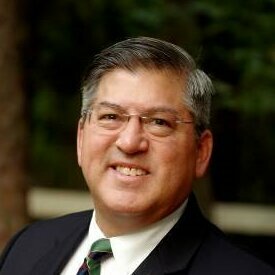 Founder, Kairos Sophos Consulting, LLC
Proprietor, The Riparian on Black Creek
Former Director for Business Alignment, Sonoco Products Co.
Partner, Mantissa Executive Suites and Spa
Past Chairman, Hartsville Planning Commission
Former Chair, Community Foundation for a Better Hartsville
Innovator/Creator/Builder/Connector.  Curtis is a seasoned, proven executive with multi-functional background and experience in both corporate and defense sectors, as well as a successful entrepreneur and community builder. He is known for his ability to visualize, mobilize, lead, and deliver programs and projects that create true value.  He holds a unique combination of broad skills and experiences that lead to innovative approaches/solutions, combined with networking and relationship building capability to tackle difficult tasks.
Currently, Curtis is an independent consultant aligned with consulting firms/technology companies in the geopolitical risk and security management, information technology, cyber security, and geospatial market research fields.  He also serves on the board of advisors for Team Afghan Power and advisor to Undying Hope International– a charitable organization focused on South Sudan.
A retired colonel in the Marine Corps reserves with experience in artillery, logistics, and civil affairs - a specialty focused on the military's engagement and relationship building with local populations and governments.  Deployed to both Iraq (2001 & 2007) and Afghanistan (2009/10) in senior roles responsible for the stabilization and rebuilding of those countries.  He most recently completed a successful command tour standing up a new 150-person civil affairs unit near Chicago, IL.
Curtis has over 25 years of corporate experience in various functions to include manufacturing, process improvement, supply chain, sales & marketing, business development, pricing, and system implementation with Rubbermaid, General Electric, and Sonoco Products Company.  At Sonoco, he was part of the corporate Operating Excellence group, the corporate growth readiness team, the Flexible Packaging division, the Tubes, and Core division, and the Global Oracle (enterprise manufacturing system) project team. Most recently a director in the Business Technology group, he was responsible for working with all divisions and corporate staff on their information technology needs.
Curtis embarked upon his first entrepreneurial adventure by joining with four other partners to purchase the old Kimbrell's store in downtown Hartsville converting it into a boutique hotel and spa, The Mantissa, with a rooftop venue and a partnered restaurant.  He more recently renovated a creekside property into a paddle club and event venue.
Curtis served as the chairman of the Community Foundation for a Better Hartsville which was formed in 2012 to improve collaboration with the city and other community-based organizations.  Major projects included: sponsoring the Hartsville Master Vision Plan, revitalizing the Oakdale neighborhood, partnering with the city for the Main Street Program, and sponsoring the Startsville Center for Innovation. Past chairman of the Hartsville Planning Commission leading the effort to update the city's comprehensive plan.  Serves as Economic Development and Public Policy Chair for the Greater Hartsville Chamber of Commerce.
Resides in Hartsville with his wife Barbara, and has three adult children: Matthew, Sarah and Caroline.  Active in his local church to include developing a partnership with a Presbyterian Church of East Africa parish in Kenya.  Member of Rotary Club and Brigadoon - where entrepreneurs and thought leaders gather to discuss emerging issues shaping commerce and culture.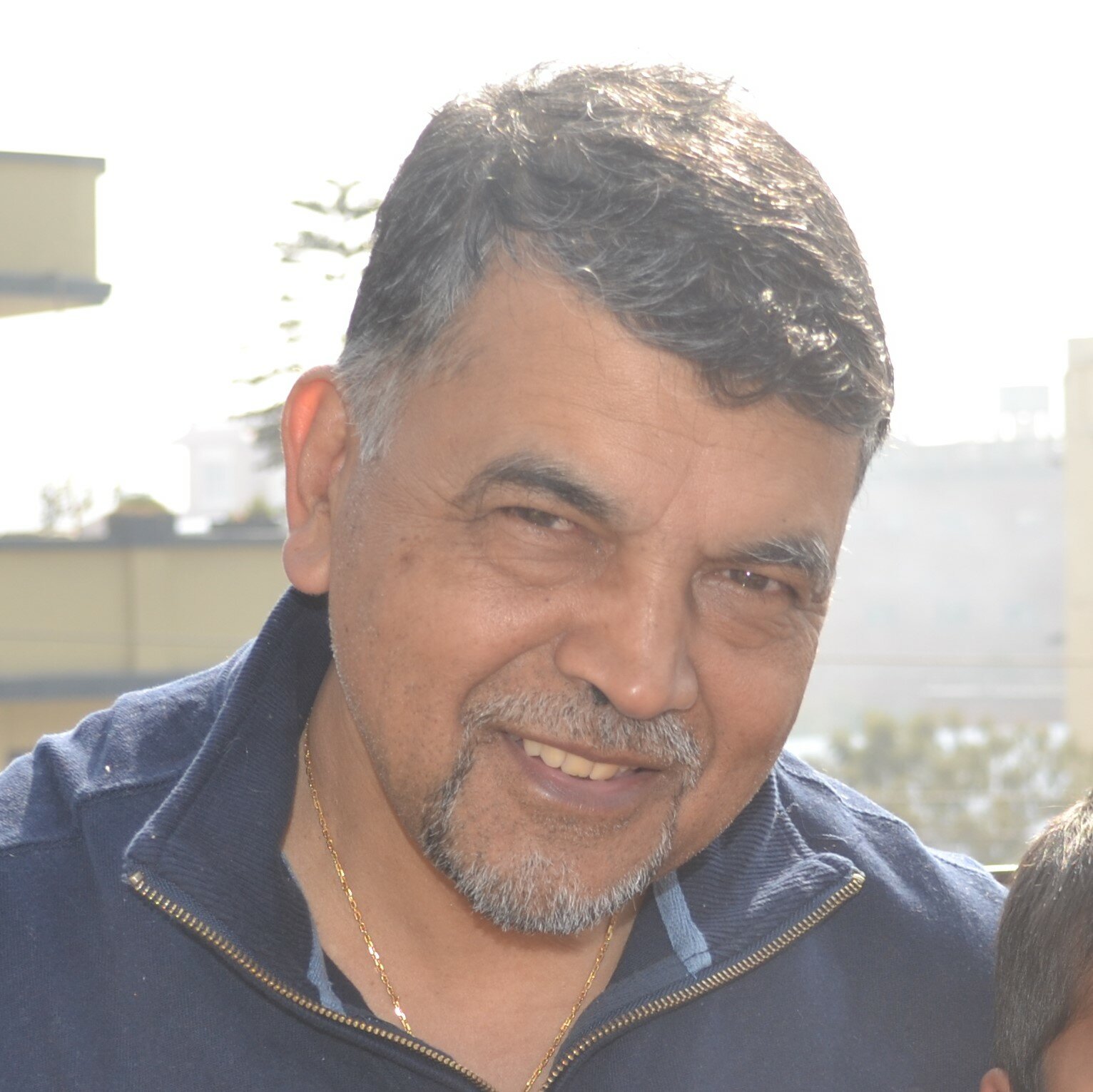 As former Director of International Programs at the Raritan Valley Community College and a charter member and past president of the Rotary Club of Branchburg in District 7475, Dr. Maharjan has demonstrated through public service and Rotary a deep commitment to international understanding, diversity, and peace. 
He helped establish the Holocaust and Genocide Studies Center and the Rotaract Club at the Community College.  He is past chairperson of the NJ Global Education Consortium, the American-Nepal Society, and is the founding president of the Friends of Nepal-New Jersey.  
He served as president of the Somerset County Diversity Coalition and is a founding chair of the Somerset County Interfaith Forum.  After 9/11 Dr. Maharjan started the Interfaith Thanksgiving Dinner in collaboration with local organizations and Rotary clubs and has conducted over 20 interfaith seminars and roundtables in the area. 
Since 1990, Dr. Maharjan has partnered with local organizations and Rotary clubs on Rotary Foundation Matching Grants in Nepal, Ecuador, and India, including projects in microcredit, water, solar systems, the Digital Divide, and school libraries. He established the Orphan scholarship program in Nepal that provides 750 scholarships annually since 1995.  He served as District Governor in 2013-14 with Rotary International District 7475, Central New Jersey.  He has completed more than 1 million dollars worth of projects with the Rotary Foundation. 
In 2015 after the massive Earthquake in Nepal, he started along with his family the ASHA PROJECT (Asha means hope in Nepalese) and started sending Rotaract students from New Jersey to volunteer in Nepal as part of the Asha Project's Global Action Program to learn and support the humanitarian mission.  Dr. Maharjan has also led many humanitarian missions to Nepal and mobilized Interact and Rotaract club members in developing their annual International programs in the community as well as helped to charter a Rotary club in Serbia, Interact clubs, Community Corps, and an E-club in Nepal.  
He has received numerous awards from Rotary International, the Nepalese Government, and many community organizations for his peace and diversity work. He is the recipient of the Rotary Zone 32's Donald MacRae Peace Award as well as Rotary International's highest Award "Service Above Self". 

Lorie Ochoa Ed.D., PHR, SHRM-CP
BIO Summary for Lorie Ochoa, Ed. D., PHR, SHRM-CP
Greetings! My name is Dr. Lorie Ochoa and I am pleased to be a Board Member for Undying Hope International (UHI). I am a native Texan, born and raised in the lower Rio Grande Valley, which borders Texas and Mexico. I have a son who works in Global Health and a daughter who works in the Hospitality Industry. 
I have an earned doctorate in Educational Leadership with an emphasis in Curriculum and Instruction from Texas A&M University. I also have a Masters Degree in School Administration and a Bachelor's degree in Speech Communication and English.  I have over 30 years experience in Executive, Management, Human Resource and teaching environments. I have volunteered for several organizations and Boards, including the Human Rights Commission, the Austin Rape Crisis Center and the Hobby Center for Performing Arts. I have a sincere appreciation for diverse cultures and believe we each have a humanitarian responsibility of being conscious of people's lives and helping them on their basis of need. 
I have worked in corporate global environments in Dubai, Mexico, Singapore and Malaysia.  I have also taught Leadership and Management courses at accredited universities within the US.  I am a licensed teacher and public school administrator and look forward to sharing my education and expertise with others.  
While working for various governmental and university systems, I had the opportunity to design and evaluate Request for Proposals (RFPs).  I have awarded over $30 million dollars in grant funds and understand the complexity in applying and receiving funds, as well as maintaining strict accountability when spending the funds.
I am committed to supporting Undying Hope's Vision and Mission to positively impact the people of South Sudan and beyond. As a grant writer for UHI, I am dedicated to pursuing funding opportunities that will support basic education, public healthcare, leadership development and spiritual formation for South Sudan and beyond.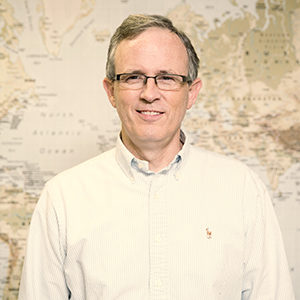 Don lives in Severn, MD with Sharon, his wife of 30 years. They have four children, all in their 20s.
He has been privileged to serve as a high school teacher in three states and as a youth worker in the USA and in Ireland. Currently, he serves as an academic dean at a Christian high school. He and Sharon enjoy walking in their neighborhood, visiting with family, and seeing their young adult children mature. They also love worshiping and serving with Bay Area Community Church in Odenton, MD.
"I would like to imitate John the Baptist more and more, because he lived simply and obediently in the fear of God and sought to magnify the Lord Jesus Christ no matter the cost!
We love the vision of UHI and see it as another evidence of God's desire to bless all nations! God has already been raising up courageous leaders from and in South Sudan, and we hope that UHI can help equip more young leaders for generations to come—even throughout northeast Africa and beyond.
To the young people of South Sudan, I would say: The Lord God desires to bless all nations of the earth, including your nation! He wants to bless others through each of you—so ask God to bless you and to make you a blessing to others!"