The Theils and Undying Hope family sends you greetings, love, and hugs from East Africa! My family transition is coming along well. The weather in Nairobi has been switching between cold, hot, and windy. People are friendly, and development is ostensibly underway. My wife Aluel (Rose) is finally settling in after a challenging transition to East Africa and whirlwind trips. My son Thomas is already in school, and my daughter Nina claims ownership of my small tribe, The Theils. She is showing signs of being a human rights fighter at an early age.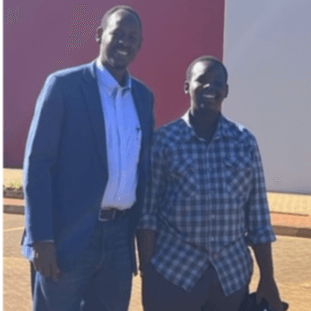 PhD Journey:
My Ph.D. on Teacher Retention in South Sudan is progressing well. Those of you who have traveled on the Ph.D. path before me will agree that it's like learning a new language. I am learning many new concepts, tools, techniques, and everything in between. That said, it's a blessing to travel on this road with an intelligent, awesome, and funny cohort and be supported by amazingly able, wonderful, and dedicated professors and managers who desire to see us succeed and contribute positively to our beautiful planet earth.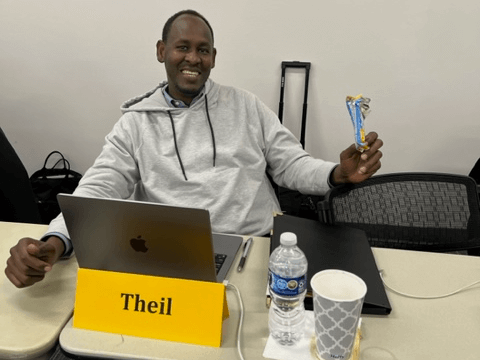 Undying Hope Journey:
Undying Hope scholarship recipients completed their last fiscal year successfully. All our students maintained their seats; no one was sent home due to nonpayment!!! New year enrollment at Juba University has started amid hope and uncertainty. Primary and secondary schools began three weeks ago. All students are back to school happily and hopeful of another year without disruptions such as dropouts, insecurity, and unforeseen circumstances. The undying Hope team is holding students' hands and ensuring that everything will be okay. God will provide amid hope and uncertainty!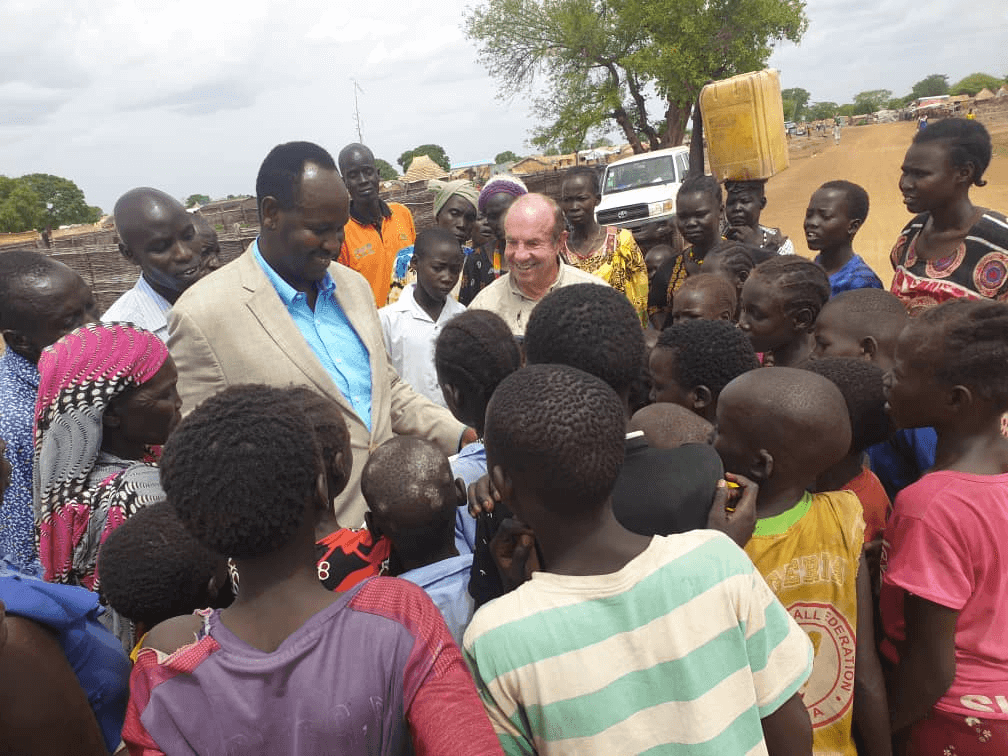 This considerable impact would not have been possible without your backing of Undying Hope with time, talent, and treasure. Through your continued support, the Undying Hope team on the ground will keep on providing hope and opportunity to unreached and underserved students and communities in South Sudan and beyond. There will be a return on our collective efforts, wisdom, and investment. Together, we can hold our students' hands and provide them with hope and opportunity, all of which are means to a better future. Undying Hope is a journey, and we are already on the path to a promising future.
Theil's Next Trip to the U.S.:
May 27 – June 5th, 2023
I am available for a public speaking engagement during my May visits to the United States.
If you or someone(s) you know is interested in inviting me to speak while in the states, please let me know ahead of time via the website form, email, or any available forms of communication. Depending on the allotted time to speak, my presentation may include the following:
Undying Hope's vision.
My story of overcoming insurmountable odds.
My calling for South Sudan and beyond.
Boots of the ground and Undying Hope impact
I am open to sharing with individuals, families, schools, churches, groups, organizations, and businesses.
To book me for a public speaking engagement, please click here or below to fill out an online request form.
Impact Story
My name is Eva. I am a student at the Mayo Primary School in Wau, South Sudan. My dream is to become a doctor in the future.
Please accept this appreciation letter as a token of my sincere gratitude for all you have done for me this year through the Undying Hope scholarship program. Words are not enough to say thank you for your help. You stood by my side when no one else did. From the bottom of my heart, thank you!

This scholarship came during a very tough time for me and my family. We are very poor, and my parent can't afford school fees for me, my brothers and sisters. You cannot imagine how much your support has meant to me. I may not be able to return this favor, but I will do my best to help other students and treat many patients someday.

Thank you so much for your generosity. I am grateful to God for your love and support.

Thank you for everything
Eva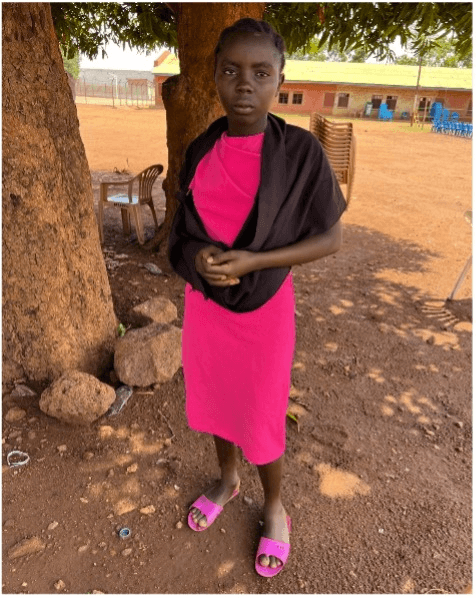 Undying Hope exists to give hope and opportunity and walk with vulnerable individuals and communities—a way to let them know that they are not alone. Together we can hold their hands and give them hope. Together, we can help them write a different story. Your generosity helps us keep giving hope and opportunity to more children and families in South Sudan and beyond.
With love and gratitude
Theil T. Theil
President & Co-Founder
Undying Hope International, Inc.