The people of South Sudan are grappling with deplorable living conditions, with economic hardship, an absence of good schools, poor health care facilities, and a lack of paved roads. Often, classrooms are entirely outdoors. Students use rocks and planks for seating and have only one or two textbooks for all subjects.
Undying Hope International, Inc. (UHI) was formed to promote quality education in South Sudan. Theil Theil, founder of UHI and native South Sudanese, understands that although his country has faced decades of war and many generations of extreme poverty, efforts must be made, that help is what is needed, and that nothing is impossible. It is time to hope for a better future and time to put that hope into action.
70% OF CHILDREN ARE OUT OF SCHOOL
73% ILLITERACY RATE AMONG AGES 15+
90% NEVER ATTEND SECONDARY SCHOOL
YOUR GIFT WILL HELP TO BUILD A FOUNDATION OF HOPE FOR SOUTH SUDAN.
Your gift can enable children to go to school, to have a chance to learn, and to have the opportunity to elevate their families, their communities, and even their country.
– $200, you can send one child to grade school for an entire year
– For only $300, an entire year of high school
– For only $500, an entire year of college
ABOUT OUR ORGANIZATION:
UNDYING HOPE INTERNATIONAL
OUR VISION:
To promote unity, peace, and prosperity by educating, mentoring, and training current and future leaders of South Sudan, and beyond.
OUR MISSION
The mission of Undying Hope is educational to impact the people of South Sudan, and beyond, in four spheres of activity: basic education, public health and healthcare services, leadership development, and spiritual formation.
FOR DONATIONS: GO TO OUR WEBSITE WWW.UNDYINGHOPE.ORG
About Undying Hope Co-Founders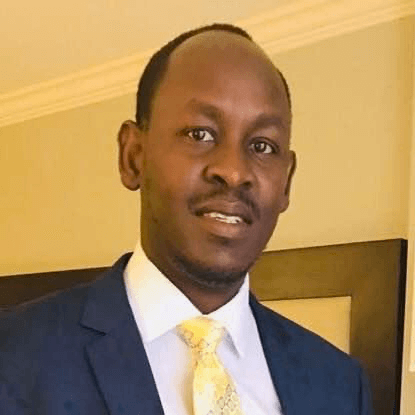 Ph.D. Student, Eastern University, Pennsylvania, USA
President & Founder of Undying Hope International, USA
Rotary Club International, New Jersey, and Maryland, USA
Anne Arundel Leadership Program, Maryland, USA
Ordained Pastor, Maryland, USA
Undying Hope Board Member
Theil was born and raised in Aweil, South Sudan. As a child during the Sudanese civil war, he witnessed atrocities first-hand. At age 13, his family moved from Aweil to Khartoum, Sudan's capital city. Nine years later, he fled to Syria and was granted protection as a refugee by the United Nations.
Theil came to the United States (US) in 1998 as a refugee and became a citizen in 2004. Because he did not speak English, Theil began his educational endeavor in the US with English as a Second Language (ESL) classes, followed by formal college courses and university education.
Theil held significant leadership and organizational roles in the US and East Africa and has developed substantial new public health and leadership development programs.
Living in East Africa (Sudan, South Sudan, and Uganda), in Syria, and the US, has given Theil on-site experience with the culture and history of each of these countries. Theil is fluent in English and Arabic and is also conversant in Syrian, Egyptian, and Dinka.
He has taken numerous leadership and management courses in the US and has completed a master's degree Program in Organizational Leadership. Currently, Theil is a doctoral student in Organizational Leadership at Eastern University in Pennsylvania, USA.
Theil is an exemplary leader with an indomitable spirit and an unmatched personal story of overcoming adversity. As a direct result of his undying hope for a better future, resilience, tenacity, unwavering love for South Sudan, extensive leadership and management experiences, strong educational background, a natural gift in relationship building and networking, Theil along with his wife, Aluel Malu, Co-founded Undying Hope International (UHI) in the United States for South Sudan and beyond. Theil and Aluel live in Texas and are blessed with two precious children.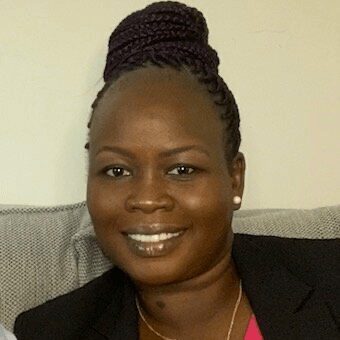 Chef Aluel Malu (Theil) is a South Sudanese American. She was born in Khartoum, Sudan, and grew up in the same neighborhood until she married Theil T. Theil. Soon after traditional marriage, Aluel traveled with Theil's family to Egypt, where she spent the next four years. In 2004, Theil and Aluel got married at the Church in Cairo. A year later, in 2005, Aluel made it to United States and has been with her husband ever since.
Chef Aluel is passionate about education and deeply concerned for orphans and early marriages. This profound compassion stemmed from seeing scores of orphans (boys and girls) and street children wandering on the streets of South Sudan aimlessly and without hope for a better future. Decades of Sudan civil war, extreme poverty, and hardship contributed vastly to early marriages and the high illiteracy rate (73%) in South Sudan. Aluel believes it is not only advantageous but necessary for girls to be in schools rather than given into marriage at an early age.
We look forward to seeing you at the Build a Foundation of Hope for South Sudan fundraising event on Sunday, 04/03/2022, from 2 – 4 pm.

Cordially,
Theil T. Theil, President and Founder
Dr. Charles Balch, Board Chair
Leigh Marcus, Treasurer