Dear family and friends,
My family made it safely to East Africa a few hours ago to stay permanently. I will travel back to the United States once or twice yearly for meetings, public speaking, fundraisings, and other Undying Hope programs and activities. I will spend most of my time overseas translating Undying Hope's vision, networking, and building relationships.
My wife Aluel (aka Rose) and I are deeply grateful for your prayers, support, and financial contributions each step of the way. You are a fuel that galvanized us to keep the Undying Hope vision alive and a catalyst that keeps us staying the course, making a difference in other people's lives and putting a smile on their faces. As a direct result of your support and charitable donations, we made it together to this critical milestone along the spectrum of the Undying Hope journey. Thank you so much!!
Please Keep my family and Undying Hope in your thoughts and prayers as my wife and I walk through this giant step of faith for a noble cause. Walking the talk is what we believe in! I will consistently keep you abreast of our progress on the ground.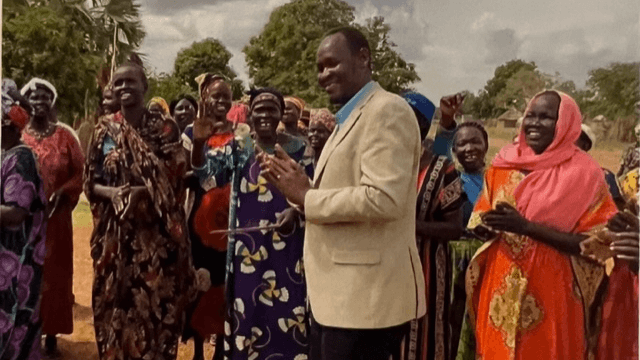 Growing up during Sudan civil war, this was a typical classroom and still is in many rural communities nowadays. I am willing to serve the underserved and unreached students and communities for the rest of my life. Together, we can give meanings to many faces behind the number and world indices. It's an irresistible calling.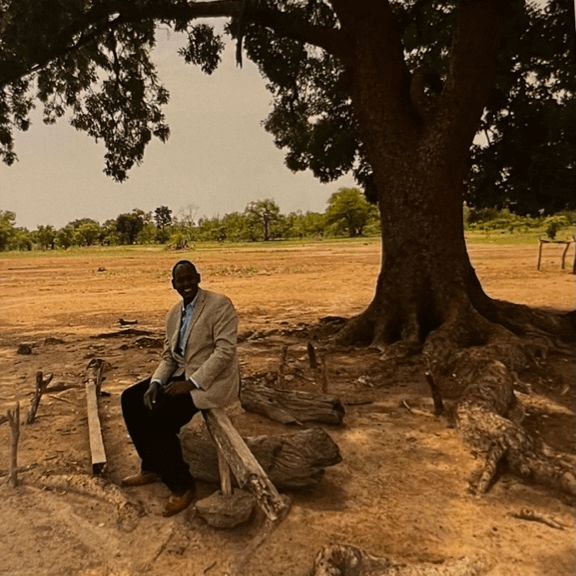 Public Speaking Engagement:
During my visits to the United States, I can share Undying Hope's vision with individuals, families, schools, churches, groups, organizations, and businesses. If you or someone(s) are interested in inviting me to speak, let me know via the website form, email, or any available forms of communication.
Please click HERE to fill out an online request form to book me for a public speaking engagement. 
Story of Hope from Undying Hope Team
Hardship Shatters Hopes
Toward the end of November, I attended the inauguration of the new leadership of one of the traditional communities in South Sudan. As is the culture, the women usually come the afternoon and night before the event to shop for food items and begin preparing the food. So, I went with one of my sisters-in-law to this event that evening to help with the cooking. Seeing so many people I hadn't had time to visit in such a long time was nice. We talked and laughed as we did our work. How refreshing that felt. We talked about family, work, and plans for Christmas, among many other things.

From our conversation, I realized everyone was under some pressure. Here we were, still racing through even when what we really wanted was to stop and take the much-needed rest. One of us shared how this year has been so much financially overwhelming that she wishes for the end to come soon so she can have a fresh start. We just took time to listen and encourage one another. Her mother-in-law, having been diagnosed with cancer of the uterus in late 2021, is currently undergoing treatment in Uganda. Her husband lost his business around June 2022. Things have been hard financially. 

The kids were set to resume school for the third term this early December, but she says she's still determining if they will go immediately as the school requires you to at least pay part of the third term school fees. She has only paid the first term and half of the second term school fees for the older child in primary five. The younger one in the upper class will have to pause his education due to financial hardship. Even for the child to sit her end-of-second-term examinations, she had to make a special request to the school administration.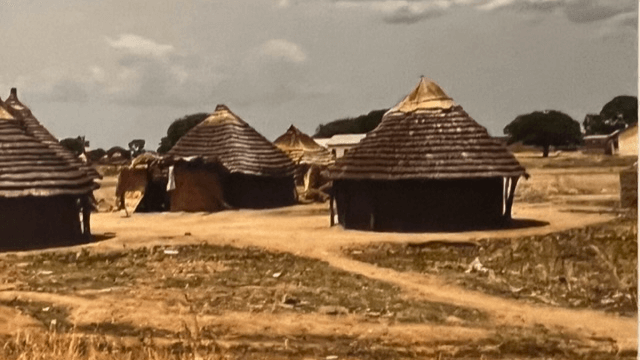 I was brought to tears listening to this young lady's story. She was barely 30 years old. Life had already thrown so much at her and the children. As we listened on, we were joyed by her determination and planned to adapt to the new change in her life. She says she will be making some local South Sudanese cookies known locally as "Kabis" to sell this Christmas season, and she was calling on us to support her business. Her husband has also started a small clothing store which he hopes will flourish this season. We were all so amazed and encouraged by her bravery. We then prayed together, presenting all our needs before God, and after that went on with our work. God sees us and knows what things we need.
Many are such stories nowadays – some even worse than this. I know a guy – a graduate who lost his job this year and has had to hawk handkerchiefs just to put a meal on the table for his family. He says his first-born son, who is preparing for the primary eight examinations next year, is his inspiration to keep going forward. He is working every odd job while waiting for a breakthrough for a formal job. He hopes that by the time of primary leaving examinations next year, he will have enough money to pay his son's school fees. His determination and resilience are indeed an inspiration. He is keeping hope alive until things change.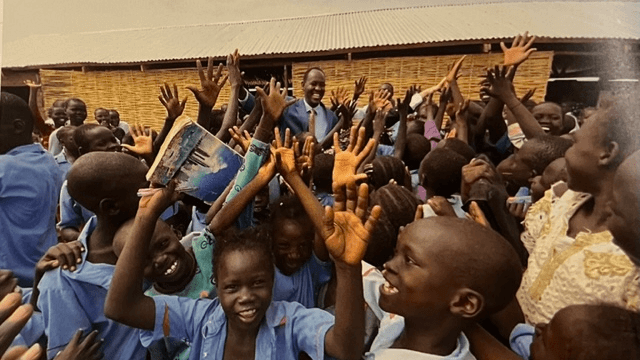 Undying Hope exists to give hope and opportunity through education and walk with such people letting them know that they are not alone. Together we can prevent hardship from shattering their hopes. Together, we can help them write a different story. Thankfully, we provide hope to 117 South Sudan and Kenya children through the Undying Hope scholarship program, which we rolled out this year. Your generosity helps us keep giving hope to more children and families in South Sudan and beyond.
Wishing you all with your family a wonderful 2023
Theil T. Theil
President & Co-Founder
Undying Hope International, Inc.