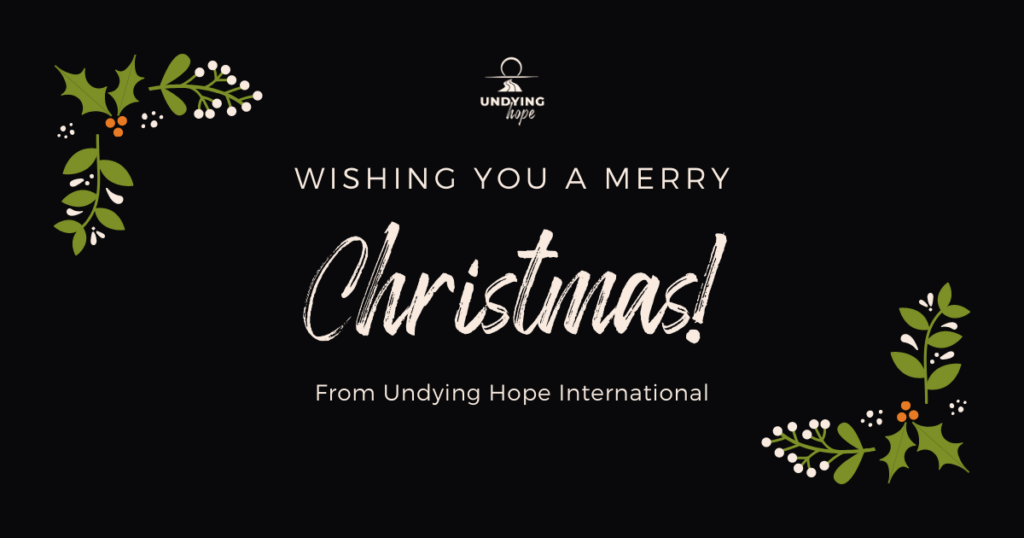 Christmas Charitable Giving:
If you are considering Christmas charitable giving this year, please consider Undying Hope for South Sudan and beyond. Any dollar amount you donate is deeply appreciated and will make an impact. Undying Hope is making a difference in South Sudan and Kenya because we are surrounded by friends and family who believe in us and the Undying Hope vision.
As a direct result of the generosity of our donors, this year we:
Hired a Coordinator and Watchman in South Sudan
Provided scholarships to 117 students in South Sudan and Kenya.
Planted 60 trees in Undying Hope property in Aweil
Established Undying Hope club
Built robust relationships with strategic leaders and partners
Gradually building a sound reputation and credibility
None of these accomplishments, among others, would be possible without the donors that support Undying Hope. This support fuels us to keep giving hope and opportunity to talented and economically challenged students and hard-to-reach communities.
How to Give:
We receive any dollar amount, however small or large, with joy and gratitude. You can donate online by clicking here or by sending your check to Undying Hope's physical address below:
Undying Hope International
17119 Red Oak Drive
Houston, TX 77090
P.O. Box 90120
Thank you so much in advance for your financial contribution during this Christmas season!!
The Theils Transition to East Africa:
As we countdown to Christmas and the new year, my family is also joyfully praying and contemplating our soon-approaching transition to East Africa. Most, if not all of you, received a personal letter from me regarding this transition. Admittedly, it is a significant step of faith in response to God-given tremendous vision for South Sudan and beyond. My family can stay in the U.S. and enjoy the comfort of this beautiful country, but staying here will not help advance the Undying Hope vision. Generally, nothing happens without sacrifice. Proverbs 13:12 tells us, "Hope deferred makes the heart sick, But when desire is fulfilled, it is a tree of life." Between hope and its fulfillment lies soul searching, commitment, focus, and sacrifices. To mention a few!
Additionally, Dr. Nels once said, "Goals are not about what you have to do to get there, they are about what you have to give up to get there." Sacrifice is a keyword in this quote, with which I concur. Moreover, service above self is a profound phrase that guides all people of action, Rotarians, to give hope through action and make our world a better place. To do so, it takes sacrificing time, talent, and treasure. I believe in this phrase deeply as a Rotarian, and so do all Rotarians.
My family is giving up the U.S. comfort for the people of South Sudan and beyond. My wife supports the idea wholeheartedly. My son embraced and loved it. I also received encouraging responses from personal letters that went out. Undying Hope leadership believes this step will add value to our operations. All point toward a positive direction. Therefore, we are going by faith with the hope to learn, grow, network and make a difference. Please keep my family in your thoughts and prayers as we take this step of faith.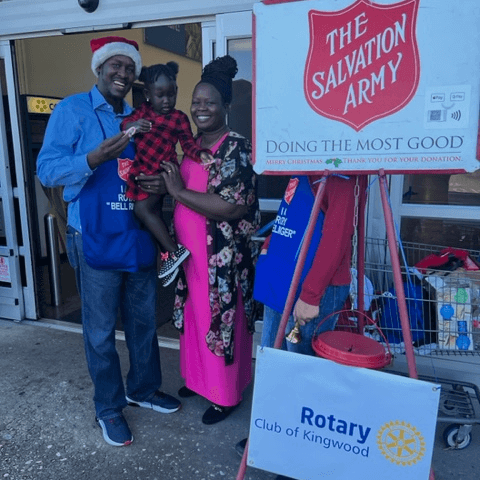 ---