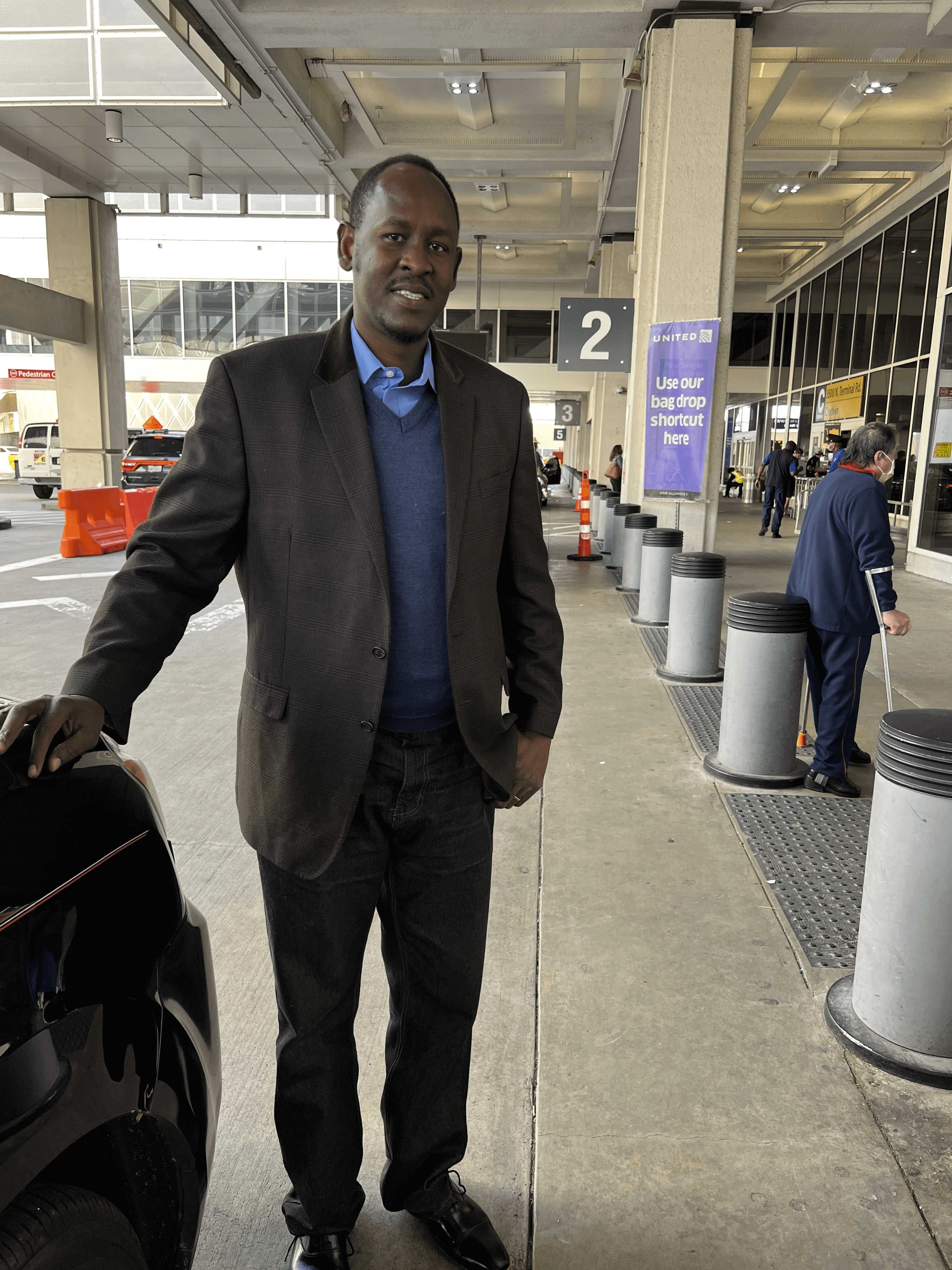 A few months ago, I mentioned a potential trip to South Sudan in March 2022 for four main purposes, among others:
Set the stage for the May 2022 trip
Undying Hope 2022 Student Scholarship process
Land development process in Aweil and Wau (Seeds of Hope campaign)
Networking and relationship building
Well, that time is already here. I checked in successfully and will be boarding soon.
All of these would not have been possible without your continued support, generosity, and believing in Undying Hope vision. Thank you 🙂
Please be praying for my beautiful wife and two precious children while I'm overseas as well as for this strategic trip.
With love and gratitude
Theil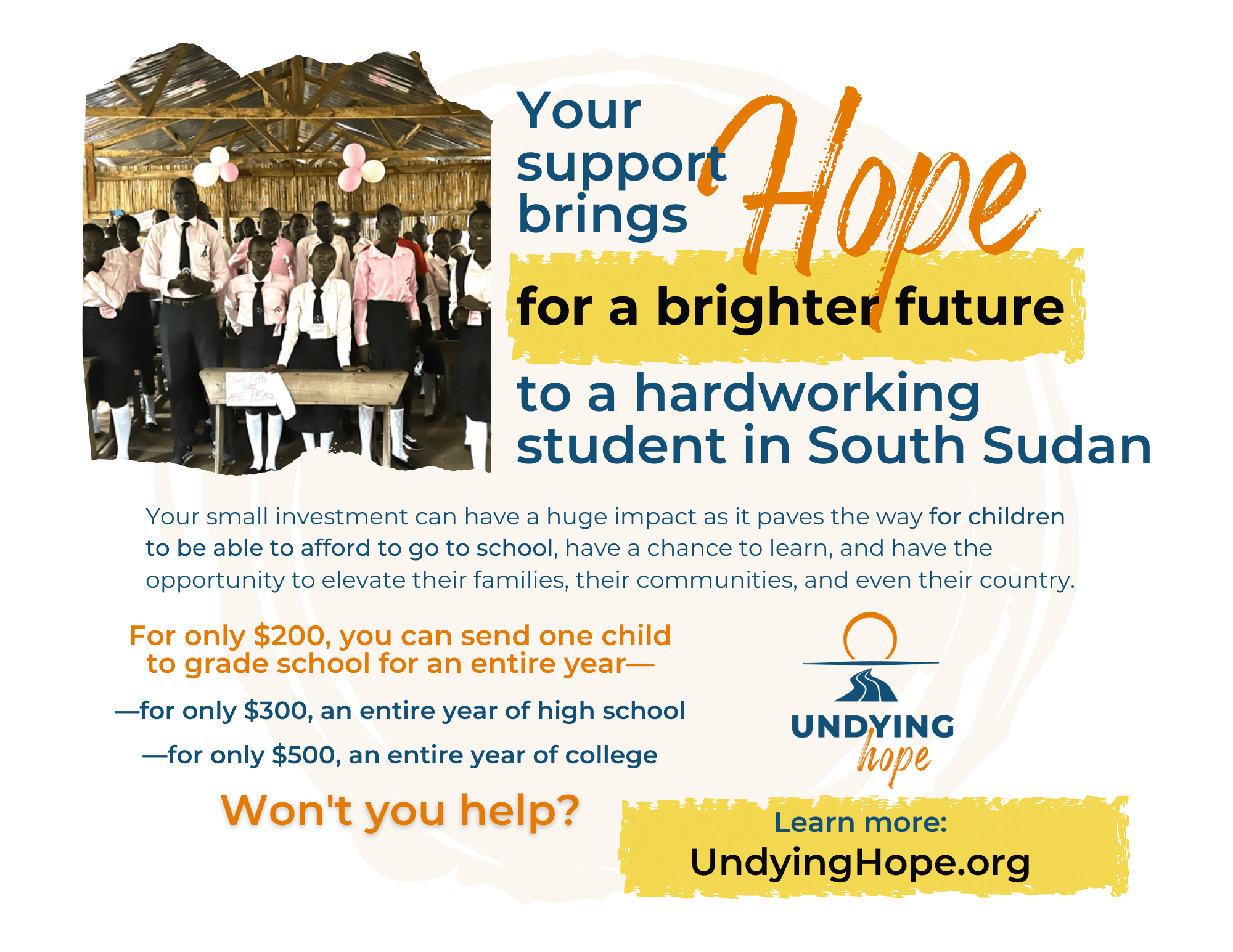 Undying Hope 2022 Student Scholarship Program
Undying Hope 2022 Student Scholarship Program is an opportunity to help solve one of South Sudan's significant problems. My country has a 73% illiteracy rate, among the highest rates worldwide. It's heartbreaking and unacceptable.
Would you join me by supporting this scholarship initiative? Please see attached flyer for more information
Together, we can help solve the illiteracy rate through education. Every penny counts, and every dollar makes a difference.
How to Give:
Online: https://undyinghope.org/donate/
(Paypal is also an option for online donations)
To mail a donation, send the check to the physical address below. In the memo line, write Scholarship:
Undying Hope International
P.O. Box 1831
Millersville, MD 21108
Undying Hope International is a 501c3 nonprofit organization. Donations to Undying Hope International are tax-deductible to the fullest extent allowed by law.