The Theils Transition to Texas
God's plan is the heart of this update. Life is often unpredictable, and God's calls are irresistible. He has a plan for each of us which we ought to obey.
My family has been called to Texas this season. That said, it's with a mixed feeling I am writing this note on behalf of my family. Maryland has been a home for us for over 16 years. We have been surrounded by a supportive community and made great friends whose relationships we will continue to cherish deeply for as long as we live. Moreover, Undying Hope was born in Maryland, a connection we will always keep.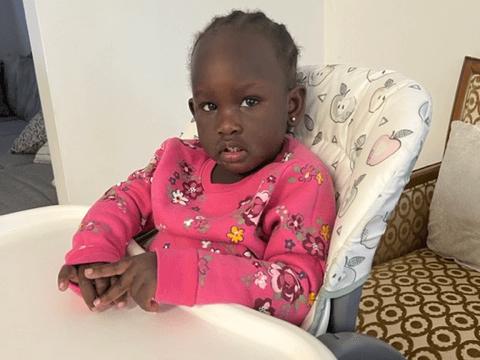 On the other hand, we are excited about the potential window of opportunities that lie ahead for my family and Undying Hope. Too, Texas is home to a relatively large South Sudanese community, which is a great opportunity for my wife and our precious two children.
In a nutshell, we will miss our dear family and friends in Maryland. I believe our paths will continue to cross. Let us know if you are ever in Houston, Texas. I would love to connect over a meal or coffee.
If everything goes well and as planned, we will be in Houston, TX, this month. Please be praying for a smooth transition and keep in touch.
You will continue to receive updates from me regularly on how we are doing and on the progress of Undying Hope in the United States, South Sudan, and beyond.
Sincerely,
Theil Theil (For Rose, Thomas, and Nina, too)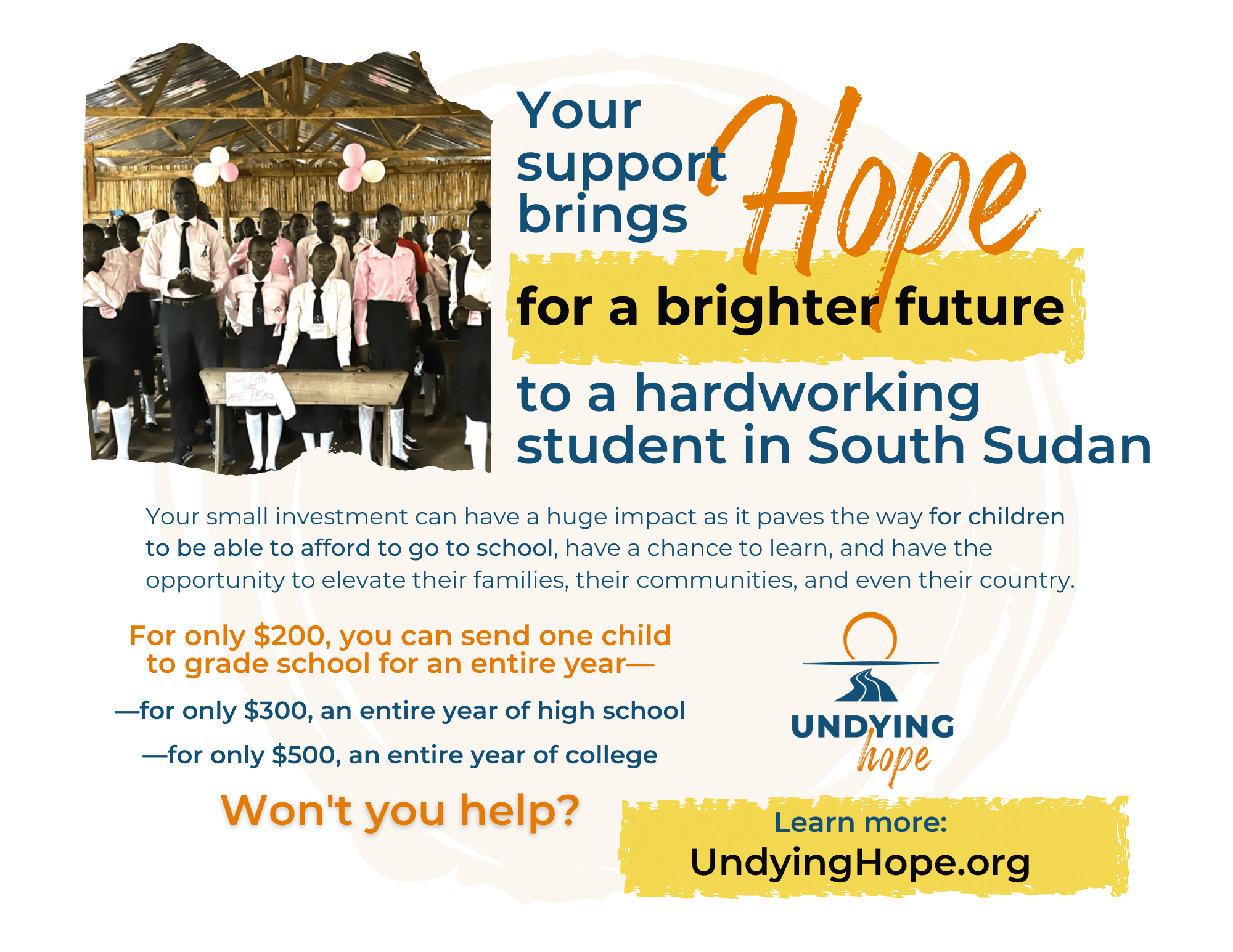 Undying Hope 2022 Student Scholarship Program
Undying Hope 2022 Student Scholarship Program is an opportunity to help solve one of South Sudan's significant problems. My country has a 73% illiteracy rate, among the highest rates worldwide. It's heartbreaking and unacceptable.
Would you join me by supporting this scholarship initiative? Please see attached flyer for more information
Together, we can help solve the illiteracy rate through education. Every penny counts, and every dollar makes a difference.
How to Give:
Online: https://undyinghope.org/donate/
(Paypal is also an option for online donations)
To mail a donation, send the check to the physical address below. In the memo line, write Scholarship:
Undying Hope International
P.O. Box 1831
Millersville, MD 21108
Undying Hope International is a 501c3 nonprofit organization. Donations to Undying Hope International are tax-deductible to the fullest extent allowed by law.