This special update will highlight several important strategic tasks and achievements before, during, and after our recent trip to South Sudan and "beyond."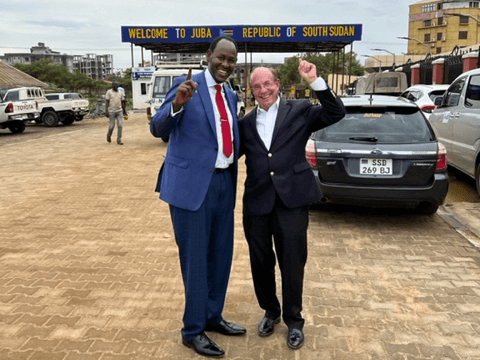 Recent Trip to South Sudan:
Last month, Dr. Charles, the Board Chair, and I embarked on a learning trip to South Sudan and beyond. In South Sudan, we met with the strategic leaders, students, professors, and community, toured four states driving, and learned a great deal about beloved South Sudan. Leigh, our treasurer, met up with us in Kenya toward the tail-end of our trip. Despite the challenging situation and deteriorating economy in South Sudan, everyone we met expressed hope for a better future. From the highest offices in the country to the grassroots – all welcomed and embraced the Undying Hope vision.
Undying Hope Registration:
After two years of persistence and perseverance, we have finally registered Undying Hope in South Sudan. Undying Hope can now run its programs and activities in alignment with the South Sudan policies and regulations as an official NGO.
Scholarships:
Thank you so much to everyone who participated in our scholarship fundraising campaign. We have joyfully raised a little over 100%, which exceeded our set goal. Consequently, 130 students received the Undying Hope scholarship this year!!

Many Undying Hope 2022 scholars were on the verge of dropping out due to their financial hardship and family's inability to afford school tuition. Thank you for making their dream come to fruition this year!! As a result of this great achievement, 130 students will stay in school and acquire knowledge and skills.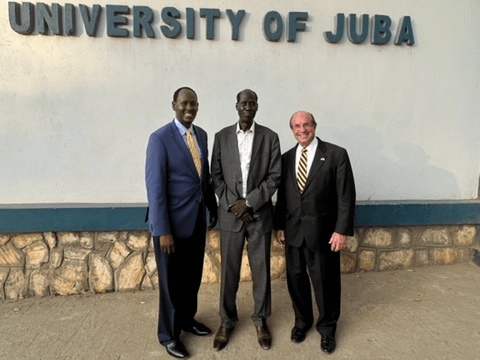 Hope for 2023:
South Sudan is made up of 10 states. Depending on available resources, we desire to provide scholarships to 200 students in at least six states next year – 10 states if possible. Our 130 scholarships this year are concentrated in three states out of ten. But, we are intentional about fair tribal representation, prioritize gender parity, and consider extra-curricular activities and students with special needs.
Employment:
Undying official registration in South Sudan opened a door for us to begin the hiring process. We hired Josephine as Undying Hope regional Coordinator in Juba and Salfa as a Liaison in Bhr El Ghazal Region. Josephine and Salfa will coordinate our programs and activities in South Sudan for the time being. Be praying for God to us during this initial stage.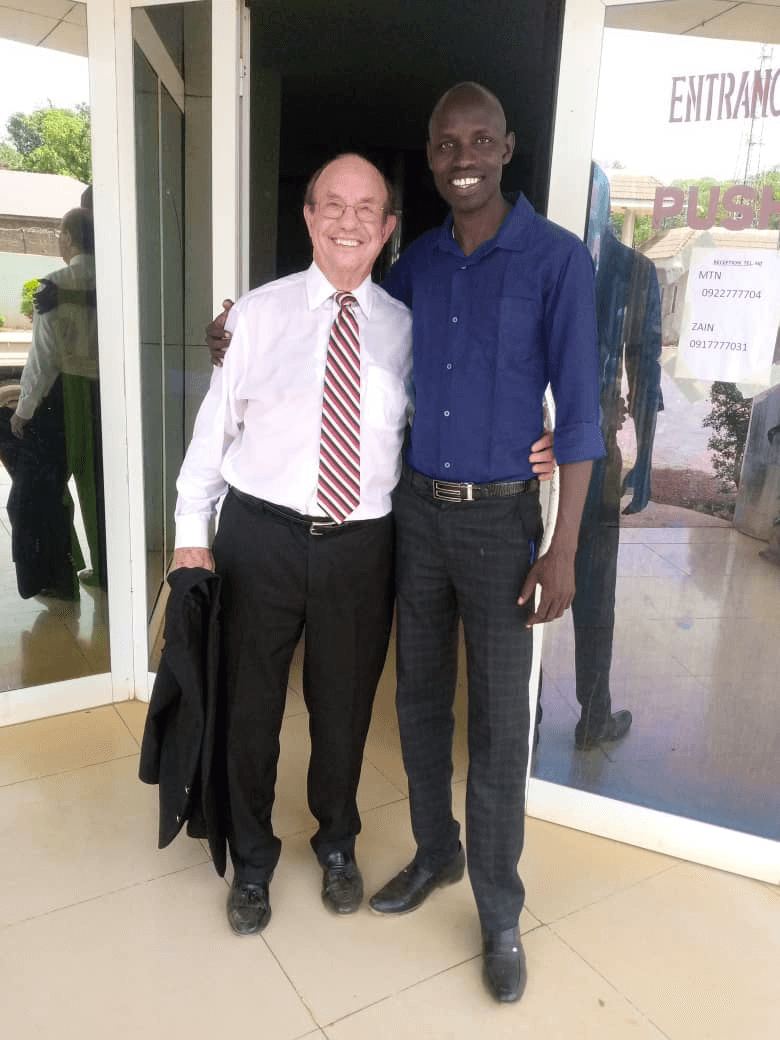 Internship:
Undying Hope's mission is not solely to provide scholarships but also to help the students grow professionally and interpersonally. The internship is an active way through which we could assist our scholars' experience work in the real world. Four students qualified for the modestly paid internship to help Josephine and Salfa with day-to-day activities and programs, including gathering and typing testimonies and success stories.
Undying Hope Club:
To keep Undying Hope DNA intact and start working on creating the Students Alumni Association for the sustainability of the Undying Hope vision, we encouraged the student to set up Undying Hope Club at the University of Juba. Thankfully, Undying Hope Club was established, and three officers were elected: Chairman, Secretary, and PR. Undying Hope Club meetings will be monthly, coupled with project services.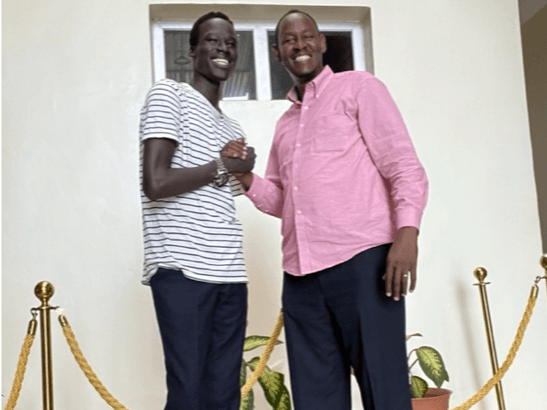 Land Development:
Through the Seeds of Hope fundraising campaign, we raised funds to plant 100 trees, dig a water well for clean water, and install a water tower in Undying Hope property. We have already planted 60 fruit trees. This year will complete the borehole, water tower, and the remaining 40 fruit trees!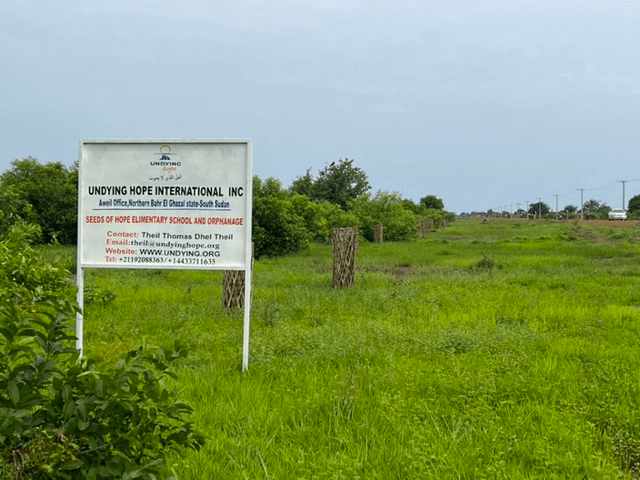 Beyond South Sudan Partnerships:
Undying Hope is a vision for South Sudan and "beyond." Several important strategic factors motivated Undying Hope's leadership team to consider partnerships with some like-minded organizations in East Africa region.

Dr. Charles, Leigh, and I have taken the first step during a recent trip to Kenya with Dr. Charles and Leigh. We explored potential strategic partnerships in Kenya with the hope of yielding desired outcomes. I will keep you posted each step of the way.
Ph.D. Program:
Many of you may know I lost my mother on November 2, 2020. It was the most unbearably painful experience of my life. I was disoriented and confused. A situation that led to withdrawing from Ph.D. studies to mourn and cope. I accepted the reality and decided to apply for readmission.
Thankfully, I have been accepted back to the PhD program and will start this Fall. I am overflowing with Joy and can't wait to start. My PhD studies is in Organizational Leadership with the education concentration. Education is also the heartbeat of Undying Hope vision and mission. Please be praying with me and for me along the spectrum of PhD program.
In a nutshell, thank you so much for everything. Together, we will build Undying Hope for South Sudan and beyond.

My wife and I and Undying Hope leadership team wishes you a happy 4th of July!
Until next update, take care of yourself, each other, and help Undying Hope grow, survive, and make a difference in South Sudan and beyond.

With love and gratitude,

Theil T. Theil
South Sudan