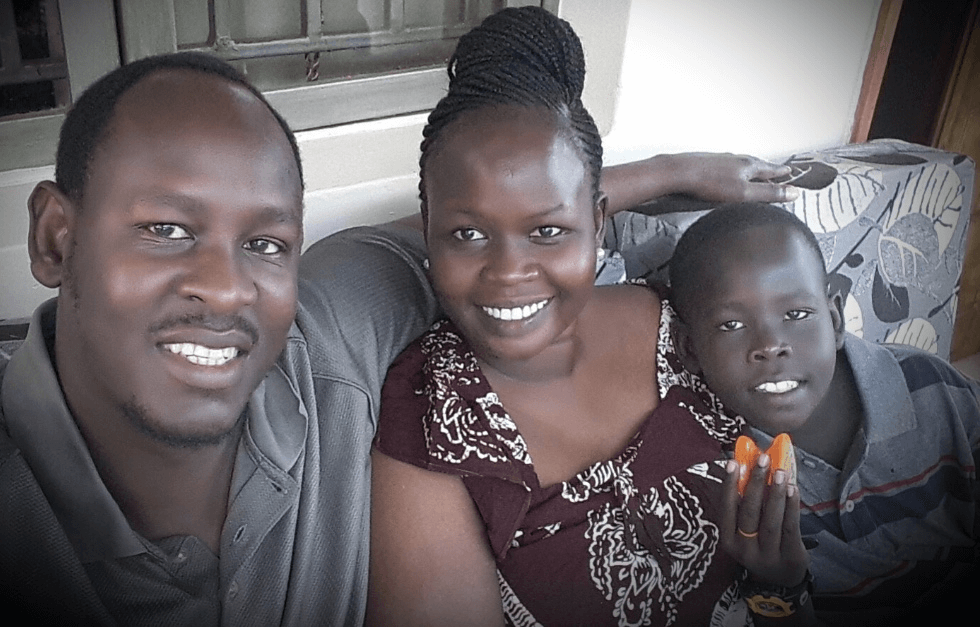 Nominal Christianity in South Sudan is spreading like a wildfire. Generally, these folks are church-goers who identify themselves as Christians, but don't abide by what the scripture says. Presumably, this kind of spiritual loss is what gave birth to the four key problems currently facing South Sudan; corruption, tribalism, nepotism, and general attitude issues. Obviously, the scripture tells us in 1 Timothy 6:10 that the love of money is the root of all evil. Assuredly, loving money is what is evil, not the money itself. Such love for money gives rise to greed which, in turn, produces corruption. This disease is eroding the social fabric of South Sudan. Moreover, the scripture tells us in Mark 12:31 to love our neighbors as ourselves. If we, South Sudanese, love our neighbors as ourselves, we won't be struggling with issues of tribalism and nepotism to the extent of intense hatred between tribes. I will briefly address these major problems over the next three consecutive updates.
South Sudan needs an overt act of feeding on God's Word. Taking into consideration other belief systems and respecting their right to worship as they desire, such as Islam, it is crucially important to intentionally encourage and help Christians to spend time in the Word of God and live a life worthy of their respective calling. To just say, "I am a Christian," but not read the Bible and do what it says is not enough. It's through scriptural readings and meditation that followers of Christ are transformed to act like Jesus, think like Jesus, behave like Jesus, and become more like Jesus. In retrospect, when I was a nominal Christian, I used to think that good deeds and culturally acceptable behavior determined my faith and were what made me a good Christian and person. However, since setting foot on the soils of Annapolis, Maryland and immediately joining Bay Area Community Church (BACC) in 2006, my perspective about Christianity and the lens through which I used to view my world has changed. I was blind, but now I can see because I met the true Jesus in Annapolis and I'm now walking in faith with Him. Thanks to my home church BACC and many others family and friends whose investment in me through scriptural reading, meditation and modeling Christ made a huge difference in my life and my family. I pray that God will use me to invest and disciple other fellow South Sudanese and multiply exponentially.
Ways You Can Help
Keep my family and South Sudan in your thoughts and prayers.
Pray for our vision for the people of South Sudan to come to fruition.
Prayerfully consider joining our monthly support team or one time gift.
Prayerfully Consider our vision when making your Year-end Gift and ask your friends and family to do the same.
Organize dessert fundraiser event. Rose and I will be glad to share our vision for South Sudan with your family and friends.
How to Give
If you feel led and committed to support us financially and need information on how to give monthly or one time, Bay Area Community Church has an easy to use online method or by check. Online allows you to easily set up an automatic monthly dedication using credit card or e-check. Please find the two giving methods below:
Online
Visit BAY Area Community Church Website (https://www.bayareacc.org/give)
Login or create an account (this is especially useful for you to get your tax-deduction receipt!)
Click the giving tab on the top right.
Type the gift amount and select "BACC Resident-Theil"
Add a payment method if needed and select one-time or monthly.
Check
1. Write your check made payable to "BACC" and write "Resident-Theil" in the memo line.
2. Drop your check in the Sunday offering or mail it to:
BACC Financial Department
884 Chesterfield Road
Annapolis, MD 21401
Prayer for you
Should you have a specific prayer request in mind, I'II be glad to pray for you too