Dear family and friends,
As the world celebrates Christmas (December 25th), my family wishes you and your family a wonderful and joy-filled Christmas Eve and Day!
On this day, I am reminded of two wonderful times in a year. Christmas, the most wonderful time of the year, the birth of Jesus Christ. I am also reminded of the bright moonlight, an indispensable season of the year.
Here is why!?
In retrospect, children in South Sudan (used to be southern Sudan) wait eagerly and anxiously for Christmas each year because parents or guardians buy clothes and shoes for kids during this time of the year. For most families, this is the only time in the entire year when kids get to wear and enjoy new clothes and new shoes. Essentially, parents and guardians stash money from their hard earnings to meet the high demand of the Christmas season. In the end, everyone welcomes Christmas with outstretched arms, a joyful heart, and in the spirit of togetherness!
It's the Most Wonderful Time of the Year song fits this season succinctly well!
On the other hand, the bright moonlight season is also a wonderful time of the year for the students in South Sudan, especially those in villages and "rural areas." If I am honest with myself, ever since I came to the United States:
I seldomly looked up at the sky to enjoy and be thankful for God's beautiful and marvelous creation.
I do not panic when there is no moonlight.
I rarely depend on the moon as a source of light.
Do these statements ring a bell?
If you turn these statements into questions, then ask South Sudanese children, you will get instantaneous and resounding "Yes" to all three. Students, particularly in villages and rural areas, depend on the bright moonlight to study at night. They panic when there is no moonlight, especially during the examinations period.
In a nutshell, Christmas and bright moonlight seasons are indeed the wonderful time of the year in South Sudan!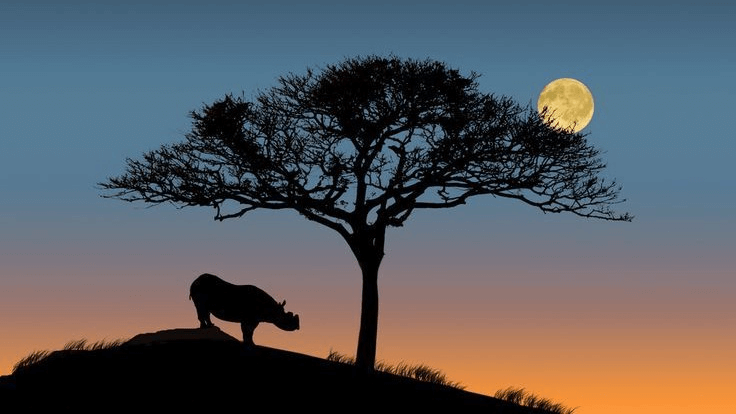 That said, deep down inside my heart, I believe education is the key to transforming such difficult life. Undoubtedly, education ignites hope, unlocks potentials, opens a window of opportunities, and transforms lives.
If we join hearts and hands, we can provide South Sudanese students with better opportunities? Would you help!? Together, we can offer scholarships and train the trainers under Undying Hope's short-term strategic plan. Every penny counts and makes a diference.
As you plan your Christmas and year-end giving, consider a charitable Christmas and year-end gift to Undying Hope to fund scholarships and the Training the Trainers programs in South Sudan. We can be a bright moonlight on earth. Together, we can transform lives and make a difference in South Sudan and beyond.
To donate online, click here
To mail a donation, send to:
Undying Hope International
P.O. Box 1831
Millersville, MD 21108
Undying Hope International is a 501c3 nonprofit organization. Donations to Undying Hope International are tax-deductible to the fullest extent allowed by law.