Dear family and friends,
This time of the year, we look back to examine and evaluate how we spent our God's given year, pause and focus at the moment because today is all that we have, and look forward into the future and the following year with hopes, expectations, and plans. Undying Hope is no exception. This year has been difficult compounded by the Coronavirus Pandemic. Yet, we remain optimistic despite many challenges, successes, setbacks, and everything in between.
We are looking forward to 2022 with great anticipation for a better year ahead. Our plan for 2022 is to start putting boots on the ground. Our recent successful fact-finding trip to South Sudan has ignited our passion. It's gonna be an exciting year, God willing.
To put boots on the ground in 2022 require additional technical competency, human skill, conceptual ability, and resources. For this reason, I am asking all of you to join hands with us. As you plan your Christmas and year-end giving, consider a charitable Christmas and year-end gift to Undying Hope to fund scholarships and the Training the Trainers programs in South Sudan. We can put boots on the ground. Together, we can transform lives and make a difference in South Sudan and beyond.
To donate online, click here
To mail a donation, send to:
Undying Hope International
P.O. Box 1831
Millersville, MD 21108
Undying Hope International is a 501c3 nonprofit organization. Donations to Undying Hope International are tax-deductible to the fullest extent allowed by law.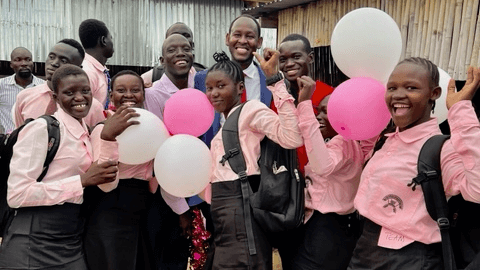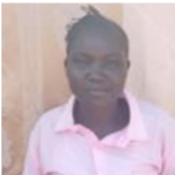 Words of Gratitude from Mary, Optometrist in Making!
My name is Mary Francis. I am a 3rd-year student, Science Track, and a Sunshine Club Choir.
I want to express my gratitude to Undying Hope for building my confidence, which allows me to cope with difficulties I face and for helping me to stay strong, stand firm, and work towards achieving my dream. In the future, I want to become a great optometrist to help people struggling with eye problems in my country.
Thank you for your guidance.
Until next time, take care of yourself and each other
Theil