Giving Hope Campaign for Scholarships
Dear family and friends,
Establishing, leading, or working for a nonprofit organization is undoubtedly challenging. However, the deep joy of imagining someone's life will be transformed due to tedious work behind the scene is precious and priceless. Similarly, moral support, intercessory prayers, and financial contributions from family and friends of an organization cause passion, commitment, and determination to pour deep inside the heart like waterfalls. A kind of passion that overcomes rocks and obstacles along the way.
Precisely, that is how I feel today and every day. Thank you so much for turning Undying Hope dream into a reality and for keeping watering it!! Because of your ongoing support, Undying Hope will transform many lives in South Sudan and beyond.
We are running a Giving Hope campaign for scholarships on this national Giving Tuesday, 11/30/2021, and beyond. Would you consider supporting this campaign for scholarships financially?
Every dollar counts and every penny donated will make a difference in our children's lives and turn their dreams and quest for education into reality!
Testimonies are often the best way to show the impact your continued support makes. Here are some testimonies from the students: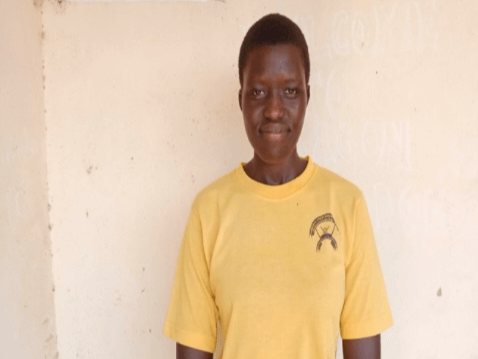 My name is Julia, a science student and Assistant secretary of the Sunshine Club. I want to thank everyone who is supporting the work of Undying Hope International to help girls who are facing challenges to finish their education. Many Challenges that are facing girls at schools may be because of students that are having one parent or lack of jobs for parents which may lead to dropping out of school.
Students are also sent home because they have not paid school fees, and have no uniform. These may lead to dropping out of school and early marriage. But undying Hope can help girls with tuition fees and uniform, and encourage us to work together for a better South Sudan. And when we girls are educated they can become great doctors, ministers and great business women with high level of education. There is a proverb that says "if you educate a girl, you educate the whole nation". It is because we girls love our nation and mean to work together hand in hand for the development of south Sudan. This is why I take this golden opportunity to thank all the people supporting undying Hope because Undying Hope can help us the girls to work hard for a better South Sudan.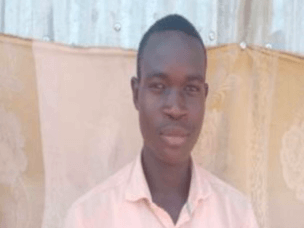 My name is Nduregu Michael, a student of senior three Science and a member of Sunshine Club.
I would like to thank the people who are really giving their help toward Undying Hope in South Sudan, because they have the potential to help young people who are really struggling for themselves in order to excel and achieve their dreams in future, like me.
I am an orphan. I pay my fees at school. At times when there is nothing paid at my account in school, it forces me to drop out for full three weeks, in order to work for the money and come and pay in school. At times I move a long distance to school. I use to go from school without lunch. Many others are going through the same challenges.
Undying hope really has the potential to help young people like me, in order to excel and achieve their dreams.
Once again, thank you for supporting Undying Hope in order to help young people struggling for themselves to achieve their dreams.
How to Help:
Click here to donate online, or copy and paste this link into your browser https://undyinghope.org/donate/

Share with your family and friends. Word of mouth goes a long way!
To mail a donation, send to:
Undying Hope International
P.O. Box 1831
Millersville, MD 21108.
Undying Hope International is a 501c3 nonprofit organization. Donations to Undying Hope International are tax-deductible to the fullest extent allowed by law.
Together, we can give Hope to girls and boys in South Sudan and beyond!
With love and gratitude,
Theil