Scholarship for 50 -100 students
and Train-the-Trainer Program for 2022
Dear family and friends,
We are thrilled and looking forward to 2022 with overflowing joy, commitment, and passion to make a difference. Last month, Undying Hope's Board of Directors passed the 2022 budget within it are scholarships for 50 -100 students and Train-the-Trainer Program. These two lines item, in particular, mean the whole world. It's a big deal!!! It means we are starting to put boots on the ground!! After two years of unwavering love and support, steadfast commitment, focused dedication, ongoing planning, and deep passion, we are finally making our way to South Sudan and beyond. Yay!
Undying Hope scholarship is designed for students at all levels and according to the specific criteria:
Primary school students (30%)
High school – senior secondary school (40%)
University students (30%)
We will intentionally select students (boys and girls) from different tribes, states, regions, and backgrounds. Put simply, you shouldn't find most students from Theil and Rose's immediate and extended family (nepotism and tribalism disease). Undying Hope adheres to being a part of the solution, not of the problem.
We will prioritize:
Leadership potentials
Outstanding performance
Severe economic hardship
Extracurricular activity
There will be a mechanism for evaluating the implementation process and measuring progress along the way. We will also have ongoing updates on students' progress and success stories.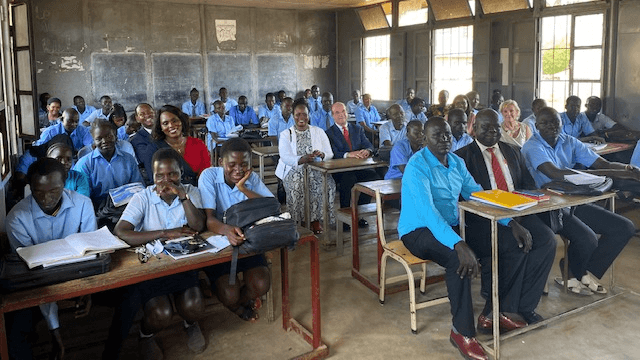 As I am typing this update, I think of many girls whose lives will be transformed from cooking on three cooking stones to change agents. Right now, as I type, these girls are toiling hardship somewhere in South Sudan and beyond. Perhaps, walking a long distance to fetch water from the streams, cleaning the entire compound, collecting woods from the forest, or buying charcoal for cooking.
It's noteworthy that cooking process on three cooking stones is tedious, to say the least. It includes igniting fire underneath a cooking pot by blowing air out of the mouth so hard until every wood starts burning. In so doing, heat permeates the cooking pot and cooks the food thoroughly. Besides such tiresome daily chores, some of these girls may be given to marriage at an early age (early marriage).
Undying Hope can save these little girls. We can do this together! Our investment in their education will transform their lives and possibly their family, community, South Sudan, and the world.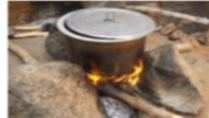 Together, we can provide South Sudanese students with better opportunities. Together, we can offer scholarships and Train the Trainers program under Undying Hope's short-term strategic plan. Every penny counts and makes a difference. Would you help!?
As you plan your year-end giving, please consider a charitable year-end gift to Undying Hope to fund scholarships and the Training the Trainers programs in South Sudan.
$200 (on average) will provide scholarship to an elementary school student per year
$300 (on average) will provide scholarship to a high school student per year
$500 (on average) will provide scholarship to a university student per year
To donate online, click here
To mail a donation, send to:
Undying Hope International
P.O. Box 1831
Millersville, MD 21108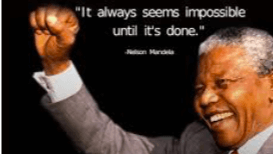 Together, we can transform lives and make a difference in South Sudan and beyond. Nelson Mandela said, "It always seems impassoble until it's don!". We can do it together.
Until next year update, take care of yourself and each other!
Happy New Year 🙂
Cordially,
A picture containing dark, computer, sitting, computer
Description automatically generated
Theil T. Theil
President and Co-Founder
Undying Hope International, Inc.
Undying Hope International is a 501c3 nonprofit organization. Donations to Undying Hope International are tax-deductible to the fullest extent allowed by law.