Resilience.
As I contemplated on all the positive outcomes and array of challenges in 2021, the word "Resilience" popped up in my mind, if you will. Oxford dictionary defined resilience as "the ability to recover quickly from difficulties."
My imagination went as far as overseas. South-South, to be specific. I wondered about the lack of accessibility, ability, and options. What happens when the "ability" is not an option? Since we can not give what we don't have, the only option would be survival against the odds.
Read on to the story of hope to learn more about survival against the odds.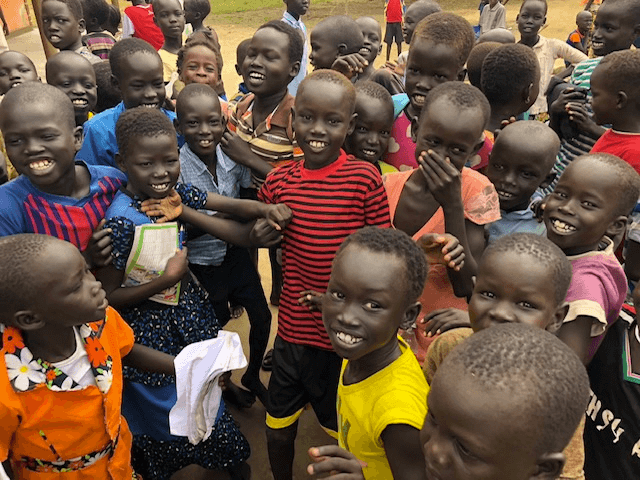 Update on the Undying Hope 2022 Scholarships:
Our goal is to raise $35,000 by May this year. Thankfully, thus far, we have raised $10,000 of the $35,000. We still need to raise $25,000.
This total amount will give scholarships to 100 students in 2022. If you donate toward this scholarship campaign, you will receive a personalized letter from the student(s) who received your contribution.
Basically, we will provide hope to 100 students with potential but are on the brink of dropping out of school because they can not afford tuition. Would you consider saving their school year and giving them hope through this scholarship initiative?
$500 per year satisfies entire year tuition for university student
$300 per year pays off tuition for senior secondary school (high school) students and keep them in the school
$200 per year gives hope to a child by keeping them in the school for the whole year.
How to Give:
To donate online, click here
I am working with our web design to put this breakdown on our website. If you are considering donating online toward the Undying Hope 2022 scholarship before then, do so by following the instructions online and just let me know.
To mail a donation, write on the memo line "Scholarship" and send it to:
Undying Hope International
P.O. Box 1831
Millersville, MD 21108
Update on the Seeds of Hope Fundraising Campaign:
Last year, we launched a designated Seeds of Hope fundraising campaign and raised $24,855.79. This campaign aimed to drill water, build a water tower, and plant trees on our property in South Sudan. Several factors hindered our progress, but we plan to make it a reality this year. We will keep you abreast of the development and process.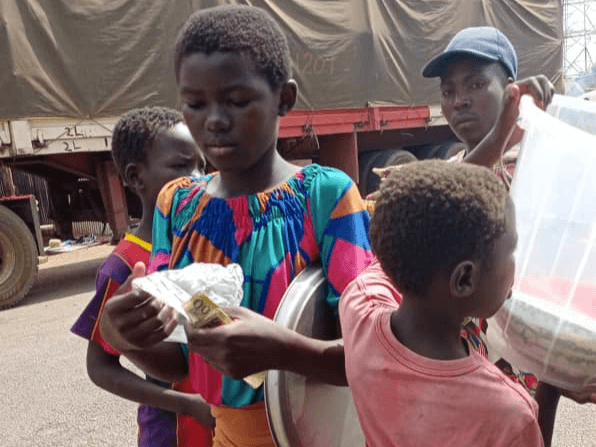 Story of Hope: Survival Against the Odds
Poverty and hardship force little boys and girls to make money by selling goods and fruits to survive and pay for their school. They carry watermelon, bananas, peanuts, and so forth on their heads from morning to sunset for the thirsty and hungry travelers.
Little girls are more vulnerable on the street than boys. They faced insurmountable barriers to overcome and many challenges to navigate, often helplessly. They are sometimes hit by vehicles while crossing busy roads with their goods. Worse still, after a long day's work, they frequently fall victim to thieves and thugs losing their hard-earned money.
Moreover, being young and vulnerable makes them targets of child sexual exploitation. They are soft targets and easy prey for opportunists and heartless sex exploiters. It is a helpless situation that exposes many of these little girls to sexually transmitted diseases such as syphilis and HIV/AIDS. Some become pregnant at an early age and have to go through health problems and complications of early pregnancy.
According to The South Sudan Medical Journal, South Sudan is among the top 10 countries with the highest prevalence of adolescent pregnancy of over 70 %. Moreover, it is estimated that the maternal mortality rate for South Sudan is 800 deaths out of 100, 000 live births. Fistula Foundations reported a one-in-28 chance of a woman dying from pregnancy-related causes. Such life-threatening conditions significantly reduce the quality of life. Unfortunately, this could be the fate of these girls unless something is done.
These children's fight for survival and hard work show their resolve to survive even when the odds are against them. This is where Hope lies. Rest assured that if they are offered proper support and an opportunity to pursue education and training, they could become great entrepreneurs that will transform the economy of South Sudan. This is why Undying Hope's mission is educational to impact the people of South Sudan and beyond in four spheres of activity: basic education, public health, and healthcare services, leadership development, and spiritual formation.
References:
https://fistulafoundation.org/country/south-sudan/
http://www.southsudanmedicaljournal.com
Until next update, take care of yourself and each other!
Together, we can transform lives and make a difference in South Sudan and beyond.
Cordially,

Theil T. Theil
President and Co-Founder
Undying Hope International, Inc.
Undying Hope International is a 501c3 nonprofit organization. Donations to Undying Hope International are tax-deductible to the fullest extent allowed by law.