Dear family and friends,
With an outpouring joy and gratitude, I want to share exciting and uplifting news with you. The owner of Pohanka of Salisbury has donated a very nice Honda Pilot to Undying Hope International! Such a blessing! The market value of this donated Honda Pilot is $25,000.
We are immeasurably grateful for the generosity of the owner of Pohanka of Salisbury and everyone involved in the process of making this gift possible and the process smooth. Undying Hope-USA now has a tangible asset!!! Thank you, God! Our new baby is home safely, in excellent shape, and On The Mission!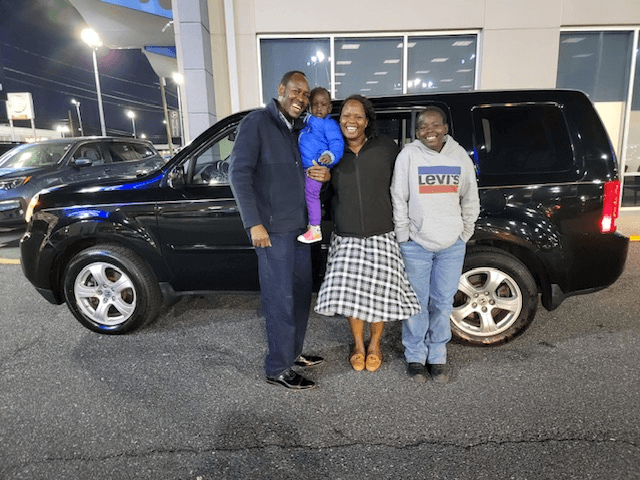 Undying Hope 2022 Scholarship Program
We launched the Undying Hope 2022 scholarship and Train-the-Trainer Programs. See below for more information and please consider donating as you feel led. Every penny and every dolloar counts and makes a difference!
Our goal is to raise $35,000 by May this year. Thankfully, thus far, we have raised $15,000 of the $35,000. We still need to raise $20,000.
This total amount will give scholarships to 100 students in 2022.
100% of your donation will go directly toward the Undying Hope 2022 scholarship campaign unless specified as undesignated.
You will receive a personalized letter from the student(s) who received your contribution.
Would you help?
$500 per year satisfies entire year tuition for one university student
$300 per year pays off tuition for a senior secondary school (high school) student and keep him or her in the school
$200 per year gives hope to a child in an elementary school for the entire year
How to Give:
To donate online, click here
I am working with our web design to put this breakdown on our website. If you are considering donating online toward the Undying Hope 2022 scholarship before then, do so by following the instructions online and just let me know.
To mail a donation, write on the memo line "Scholarship" and send it to:
Undying Hope International
P.O. Box 1831
Millersville, MD 21108

Year-end Giving Receipts:
Please note that all year-end giving receipts (checks made payable to Undying Hope International and online donations) have been sent to you electronically. Few have been mailed out to those whose email addresses we do not have. Please let me know if you have not yet received yours.
On behalf of the Undying Hope leadership team, I thank you profoundly and sincerely for your love, support, and generous contributions last year. We could have done it without your help with time, talent, and treasure. As a direct result of your generosity, we will plant seeds of hope in South Sudan this year.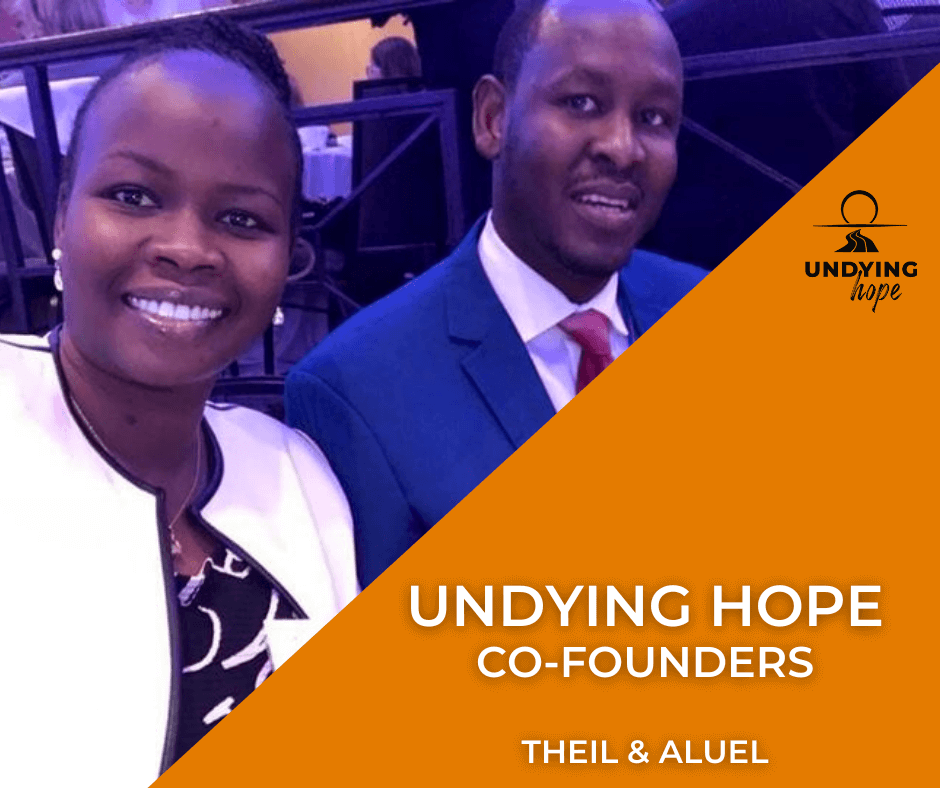 Together, we can transform lives and make a difference in South Sudan and beyond.
Until next update, take care of yourself and each other!
Cordially,
Theil & Aluel
Co-Founders
Undying Hope International, Inc.
Undying Hope International is a 501c3 nonprofit organization. Donations to Undying Hope International are tax-deductible to the fullest extent allowed by law.