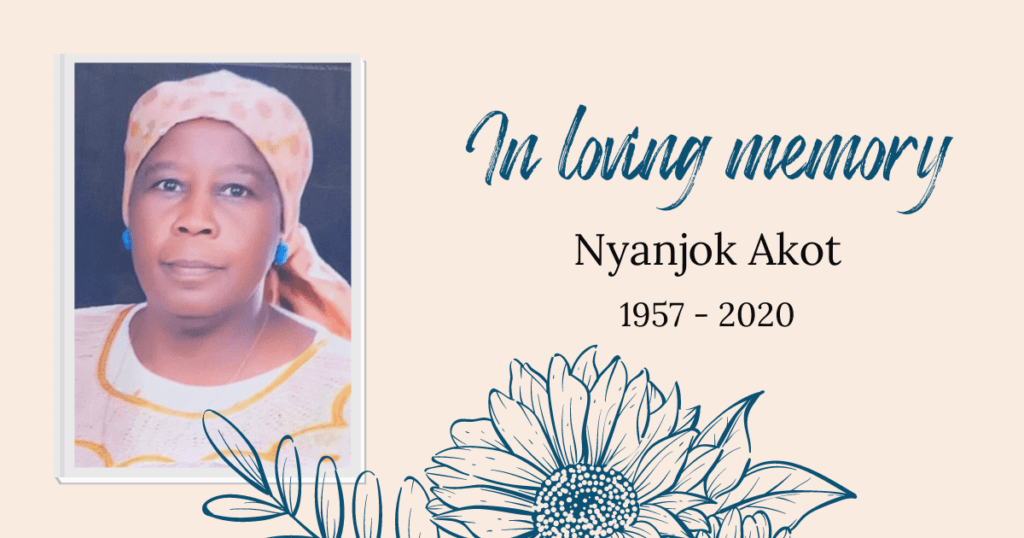 The phone rang in the middle of the night, startling me from sleep. The time on my phone flashed 3:59 AM and the caller ID showed my brother's name. The time of his call was alarming, so I knew right away that something must be terribly wrong. Through tears, he informed me that our mother was no more. She had passed unexpectedly from heart failure. We wept together for our painful and profound loss as well as comforted each other.
My mother died while living in Egypt, but her will was to be buried in our hometown of Aweil, South Sudan, so I decided to travel to South Sudan to assist with logistics and burial arrangements.

On Thursday morning, after a negative COVID test, I boarded a flight for South Sudan on Ethiopian Airlines. I arrived in Juba, the capital city, on Friday. My mother's body arrived in Juba safely, and her body was taken to Aweil on a chartered plane for final resting. Along with my family and friends, we offered mom a loving tribute and an honorable burial. May her soul rest in peace.
My mother was such a kind, loving, forgiving, selfless, and spirited person. Her relationship with us, her children, began in her womb through the umbilical cord. As a child in her womb, we depended on mom exclusively. After birth, our mother nurtured, protected, and cared for us through childhood and beyond.
My mother instilled in us the importance of always depending on God; exercising integrity and sincerity in words and deeds; loving all humankind genuinely; looking for opportunities to serve and lift others up; and keeping hope for a better future alive, despite hurdles and challenges along the way.
Although we often fall short of these ideals, they were at the core of who my mother was and they are the legacy she passed along to her children.
While in South Sudan, I was struck by the outrageous number of children wandering on the streets aimlessly without the protection, nurture, or education to fill their days with purpose.
South Sudan's 27% literacy rate speaks volumes of such extreme poverty and lack of access to education. A shortage of good schools, poorly equipped teachers, and financial hardships play a direct role in the massive population of children that roam the streets.
My heart aches to see such this future generation with diminished hopes and dreams.
Undying Hope was built on the principles my mother taught me at her knee. These values guide our vision that someday in the future, hopefully soon, Undying Hope will bring these children off the streets, put them in a safe environment where they can learn and thrive, and give them hope for the future.
After arriving home safely and undergoing quarantine, I have embarked with renewed hope on what would have brought joy to my mom– continuing to build Undying Hope for a better future for South Sudan.
I am deeply grateful for the uplifting messages, prayers, and support received during this time.
Yours,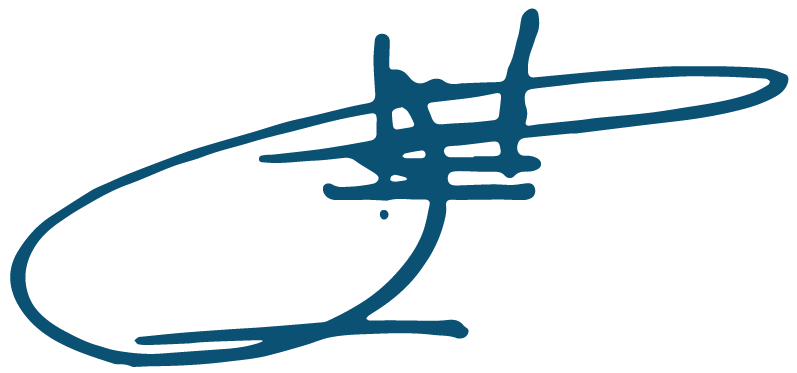 Theil T. Theil
Founder & Executive Director
Undying Hope International